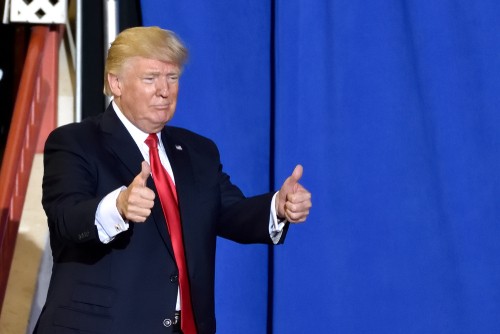 A new Politico/Morning Consult poll, conducted Nov. 1-3, surveying 1,983 registered voters, shows that 56% are somewhat expecting President Trump to enter his second term after next November. 
Poll Results 
The results released Wednesday showed a considerable amount of support for the president, with the majority believing he will be securing his second term next year, with the most significant numbers of support coming from Republicans with 85 percent and independents with 51 percent. Democrats had the lowest amount of voters, believing that Trump will be reelected. However, 35 percent of Democrats in the poll agreed that Trump would win. 
Even though there's still a year to go before the elections themselves, 69 percent of voters say they are "very motivated" and excited to vote, with most of the enthusiasm coming from Democrats and Republicans, which also means we might see quite a fierce battle, with 92 percent of surveyees stating it's almost certain that they will go out and vote in 2020. 
Even the sentiments regarding the election were researched in the poll. According to the results, Democrats are both the most hopeful and worried about the election's results. Republicans, on the other hand, seem to mostly be hopeful and confident about what the election will bring. 
What Brought About Excitement? 
It seems that most motivation and likeliness to vote in the upcoming elections comes from, in fact, President Trump and his potential reelection. This draws attention to the president as a candidate and political figure, with roughly four in 10 voters saying that a lot of their thoughts will be about Trump during the voting process next year.