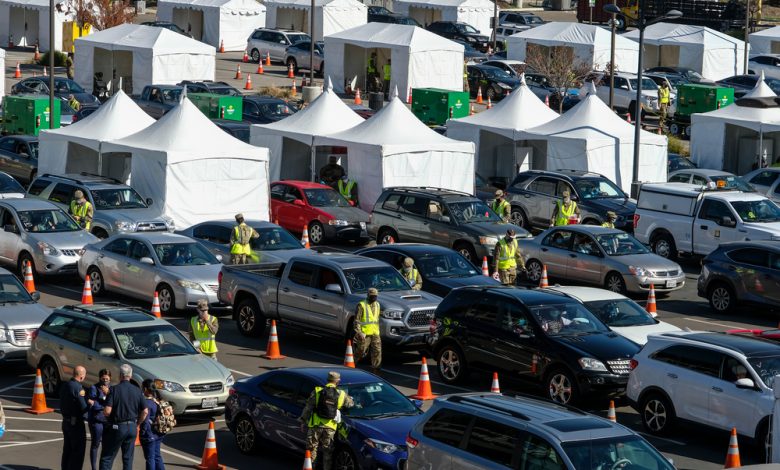 Colorado officials have completed the investigation of the Johnson & Johnson vaccine after 640 people were turned away from the mass vaccination site at Dick's Sporting Goods Park following 11 cases of adverse reactions.
The chief medical officer with the Colorado Department of Public Health and Environment (CDPHE), Dr. Eric France, said that as patients' symptoms had been thoroughly analyzed, CDPHE is confident that there is no reason for concern.
The Food and Drug Administration had also run the two lot numbers used at the Dick's Sporting Goods site and concluded that there is no worrying pattern of similar events with these vaccine lots.
Low Blood Pressure, Hypotension and Nausea Were Among the Adverse Reactions
More than 1,700 people received the J&J vaccine at the Dick's Sporting Goods Park site on Wednesday, with only 11 of them experiencing symptoms like nausea and dizziness, Centura Health said.
After medical staff on the site determined that two patients needed additional observation, Centura, which runs the vaccination site, transported them to nearby hospitals, where they were released the same day.
Centura's senior vice president and chief medical officer, Dr. Shauna Gulley, said the adverse reactions included lightheadedness and nausea, low blood pressure, and hypotension, none of which is categorized as high risk.
Dr. Gulley also confirmed that Wednesday's adverse reactions were mild and that most patients felt better after some observation and rest. 
The 640 patients that were turned away as a precaution measure will be rescheduled for another clinic on Sunday, April 11, because the Dick's Sporting Goods Park site will be administering the Pfizer vaccine on that day.
Vaccine Adverse Event Reporting System said that ten other previous reactions were documented at Community Vaccine Sites prior to Wednesday.
CDPHE Urges Coloradans to Continue Booking Appointments
Scott Bookman, COVID-19 Incident Commander said, said that CDPHE is taking all precautions to guarantee medical help and safe vaccination sites. He added that the benefits of the vaccine outweigh the risks and urged people to take the first available vaccine.
"Based on everything we know, it remains true that the best vaccine to get is the one you can get the soonest," Bookman said.