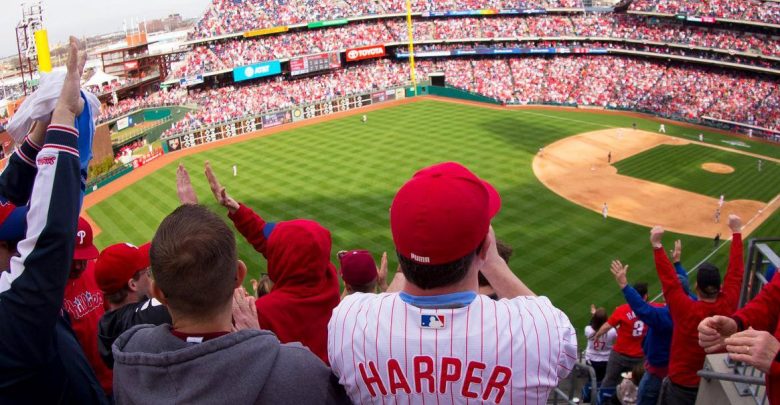 America
AJ Rice: MLB Needs to Bring Back The Beer
By AJ Rice:
Facebook isn't the only one that's been putting the bite on free speech - and on people's ability to earn an honest living. Did you know that since at least the 1950's, professional athletes haven't been allowed to openly say they like beer? Or at least, they haven't been allowed to get paid via advertising for openly saying they like a particular beer.
Not by law - beer being legal and speech still kinda-sorta still is.
But by Major League Baseball (MLB) and the National Basketball Association (NBA). They've had a longstanding fatwa in place prohibiting active players from accepting individual advertising/endorsement deals from beer companies.
Nothing on paper - just a sort-of understanding that it's not to be done, supposedly on account of an ancient federal regulation prohibiting any commercial association of alcohol with athletic skill.
The dictatorship of Gatorade is good for you but Guinness is not good for you is finally being overthrown.
But it's a strange prohibition - so to speak - because no one's suggesting that beer builds better bodies a la Wheaties, the breakfast of champions.
What will soon be the beer of champions? My guess is Sam Adams as long as the Patriots, Red Sox, Bruins and Celtics stay hot.
Clearly, the decades-old anti-beer Omerta isn't based on a legal or even moral objection to America's favorite adult beverage - which has been openly advertised (and copiously sold) at Busch Stadium and Coors Park and Miller Park and other venues for as many decades as the unwritten ban on personal endorsements has been in effect - to the tune of more than $1 billion in annual revenues.
That's a lot of suds.
Beer is as much a part of sports as stats. It's why there are places called sports bars. These are popular. Also tailgating. Which - without beer - is like barbecue without the meat. Weirdly, MLB didn't object to retired athletes plugging beer openly - and for profit - as much as they liked.
Tastes great! - less filling! Remember?
Bob Uecker was at least as famous for that iconic Miller Lite catchphrase as he was for what got him inducted into the Baseball Hall of Fame. Mickey Mantle and other greats made no secret of their affection for Budweiser and other brands.
So what's the problem, exactly, with active athletes getting paid to mention their favorite brew?
Apparently, it's the economic autonomy which these deals threatened to provide the athletes - apart from their contracts as active athletes. And as individuals, building their own brands - apart from MLB and the NBA. They could make a killing and it appears that scares the hell out of ownership.
But the presence of the players on the field and on the court is the only reason for anyone else being there. Or tuning in. Or reaching for a cold one while they're watching the game.
Take the players away and the $1 billion - and then some - also goes away. To tell the players who, arguably, are solely responsible for generating all this money that they aren't entitled to their fare share of it - on whatever terms they can negotiate - is pretty outrageous.
Particularly since endorsements of this sort can last much longer than a player's active career as an athlete. People who object to players' salaries often forget that most play professionally for less than a decade. Most for less than five years. The average length of a professional athlete's career is just 3.5 years.
That's not very much time to earn the income needed to last a lifetime. And besides, whatever happened to capitalism - the right to earn as much money as one honestly can? And to free speech?
Haven't professional athletes got as much right as anyone else to publicly tout a legal product? Whether beer - or anything else?
The touting isn't done while they are playing - the complaint legitimately leveled at players taking a knee on the field - so there's no legitimate argument to be made that endorsing beer or wine or rum or chewing tobacco, even, takes away from what they're paid to do as athletes anymore than endorsing Reeboks - or Chevys - off the field does.
Besides MLB and the NBA are making bank off beer. Which is really just another way of saying they are making bank on the backs of the athletes. It's not unlike the infamous "Colonel" Tom Parker's exploitation of Elvis. The King made the money - and the "colonel" put it in his pocket.
The good news is that sanity - and equity - seems to be prevailing for a change.
The NBA and MLB are easing off enforcing their unwritten rule. Players will no longer be flagged for signing endorsement deals with brewers. For example, Philadelphia Phillies' pitcher Aaron Nola just signed a deal with Yuengling; NBA all-star power-forward Kevin Durant is going to bat - so to speak - on behalf of Anheuser-Busch.
"Yuengling's been a go-to for me ever since I first tried it back when the Phillies drafted me," Nola posted on Instagram recently.
The sky did not fall. The moon did not crash into the Earth.
Unfortunately, the NFL is still clinging to this outdated - and clearly unfair - unwritten rule. Active football players can't publicly mention their favorite beer - at least, not for money. Mean Joe Green could drink Coke on TV - but dared not mention Bud.
Hopefully, today's players will get a better break, put prohibition back in the bottle, and let Tom Brady, Aaron Rodgers or Carson Wentz endorse their favorite pint.
A.J. Rice is the CEO of Publius PR. In his media career he has produced or promoted Laura Ingraham, Judge Jeanine Pirro, Monica Crowley, Steve Hilton, Julio Rivera, Melissa Francis, George P. Bush, Dr. Herb London, Dr. Tevi Troy, Coach Howard Schnellenberger, and many others. Find out more at publiuspr.com.