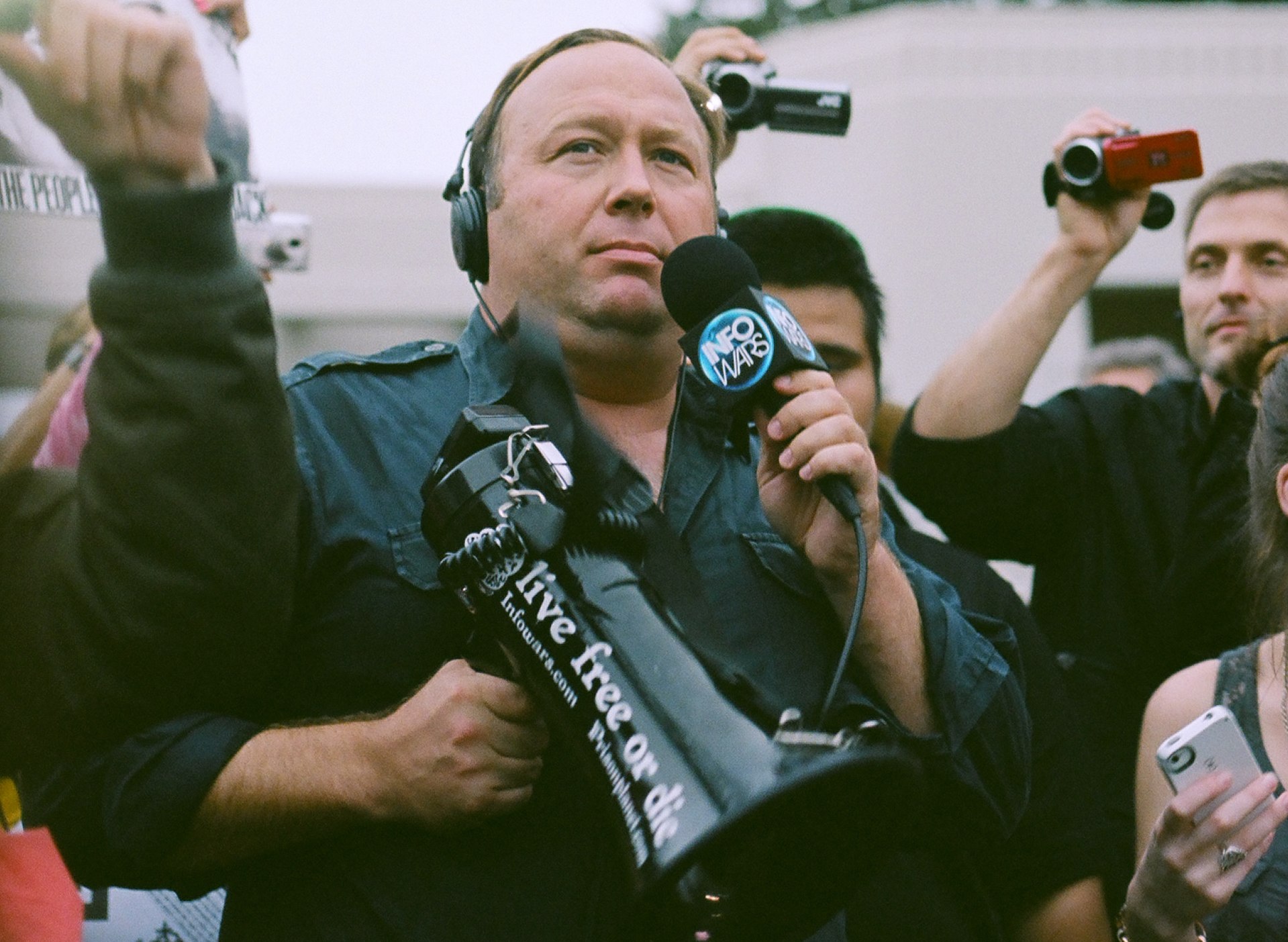 America
Alex Jones Media Outlets Banned Across Facebook, YouTube, Apple, and Spotify
Earlier today, radio show host and conspiracy theorist Alex Jones has had his media outlets purged from multiple tech platforms. Facebook, YouTube, Apple, and Spotify have removed all Alex Jones and INFOWARS related content from their platform. The companies state the removal is due to violations of terms and conditions and content guidelines. This has started to raise questions on the ethics behind the multiple bans and concerns of censorship on social media channels.

Alex Jones is an American media personality, show host, and conspiracy theorist. Some of his popular theories state the 9/11 terrorist attacks were an inside job and that the US faked the moon landing. Jones operates and hosts multiple media outlets including the popular "The Alex Jones Show" and INFOWARS. On Monday, Facebook has removed Alex Jones pages stating the pages violate the sites companies content guidelines. YouTube also terminated The Alex Jones and INFOWARS channels, while Apple and Spotify have removed his podcasts.

What makes this matter unique is how four different tech companies simultaneously banned Alex Jones' content from their platforms. The tech companies state the removal is due to violations on their terms and conditions by supposedly inciting violence and hate speech. However, there has not yet been an incident of violence where Alex Jones' content served as the inspiration. Even people who are not fans of Alex Jones have come to his defense regarding what seems to be a violation of freedom of speech.

Social media begins losing its social aspect when it arbitrarily decides what can be discussed. Regardless of your opinion on his views, Alex Jones has a right to express them. Banning him from sites just because his ideas might ruffle someone's feathers is a violation of free speech. This sets a dangerous precedent where anything that deviates from the mainstream or is considered inflammatory is at risk of receiving the ban hammer.