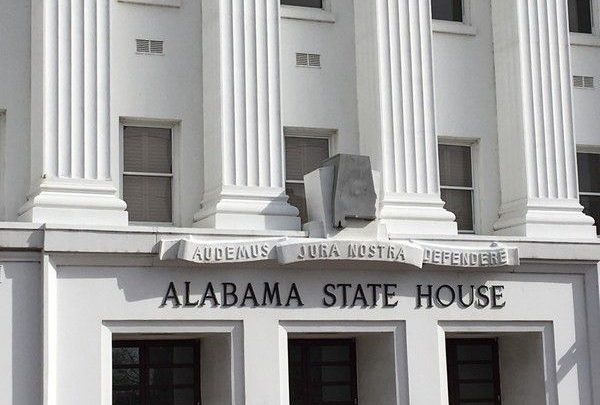 America
All You Need to Know About the New Alabama Abortion Bill
Alabama lawmakers recently approved a bill last Tuesday that was later signed into law by the Republican Governor of Alabama Kay Ivey. Here's everything you need to know about the Alabama abortion bill.
What Does the Bill Say?
The bill – officially titled House Bill 314 and sponsored by Representative Terri Collins – criminalizes the performance of any abortion regardless of the stage of pregnancy. Doctors who are convicted under the abortion ban face sentences of life or 10 to 99 years in prison. Even doctors who attempt to perform an abortion are looking at up to 10 years in jail.
The law does say that the women who receive the abortions "will not be held criminally culpable or civilly liable".
Collins gave a statement about the legislation, saying that it was intended to challenge the 1973 case of Roe vs Wade where it was declared the baby in a womb is not a person.
Are There Exceptions to the Bill?
The law does include exceptions for when a "woman's life is threatened or in case of a lethal fetal anomaly". The latter is defined as a condition that would cause the child to be stillborn or die shortly after birth. While Senate Democrats campaigned for exceptions for victims of incest and rape, the measure was rejected 21-11, according to reports from CNN.
What was the Final Vote?
The bill was passed by a majority Republican Senate on Tuesday with a vote of 25-6. The decision came just two weeks after the GOP-led House of Representatives in the state approved the measure with a vote of 74-3.
While Republicans were happy about the result, while the Democrats, not surprisingly, raged. Bobby Singleton, the Democrat representative of Greensboro and Senate Minority Leader, said "The State of Alabama ought to be ashamed of herself. You ought to be ashamed. Go look in the mirror."
Contrary to Singleton's belief, the people of Alabama are not ashamed. They can look in the mirror and say to themselves that their state does not allow the murder of babies.
What Now?
After being signed into law on Wednesday afternoon, it will come into effect in six months.
Are There Legal Challenges Against It?
The law is indeed already being hit by legal challenges. The American Civil Liberties Union (ACLU) is just one organization that has vowed to fight the ban if it came into law. The Alabama division of the ACLU made a Facebook post after the decision was announced, saying;