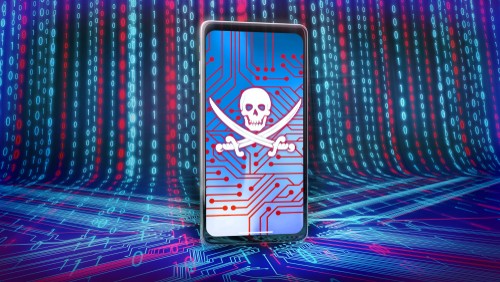 It's a rough time to be an Android user. First, there was the news that WhatsApp messages weren't as secure as initially Believed. Now, Android users are being urged to delete 15 malicious apps. The warning comes from Sophos, a British security firm that has claimed these apps are filled with adware and can secretly hide on smartphones and tablets. You might not even realize that you have the potential malware on your device. 
As if having malware on your device wasn't bad enough, Sophos warns that some of these apps try to disguise themselves as system-critical apps to hide away from tech-savvy users. 
The good news is that Sophos has named all of the apps. Just check your downloads and apps to see if you have any of these apps on your device. Here are the apps to watch out for; 
Read QR Code 

Flash On Calls and Messenger

Generate Elves 

Imagine Magic 

QR Artifact

Savexpense

Scavenger Speed Guard 

Find Your Phone: Whistle 

Background Cut Out 

Auto Cut Out Pro 

Photos Background

Background Cut Out New 

ImageProcessing

Auto Cut Out 

Auto Cut Out 2019
Sophos explained how one of the apps – Flash on Calls and Messenger – works. Sophos researchers stated that the app shows a fake error message after it's launched, saying it is not compatible with the device. It then takes users to Google Maps in the Play Store to trick them into thinking that Google Maps is the cause of the problem.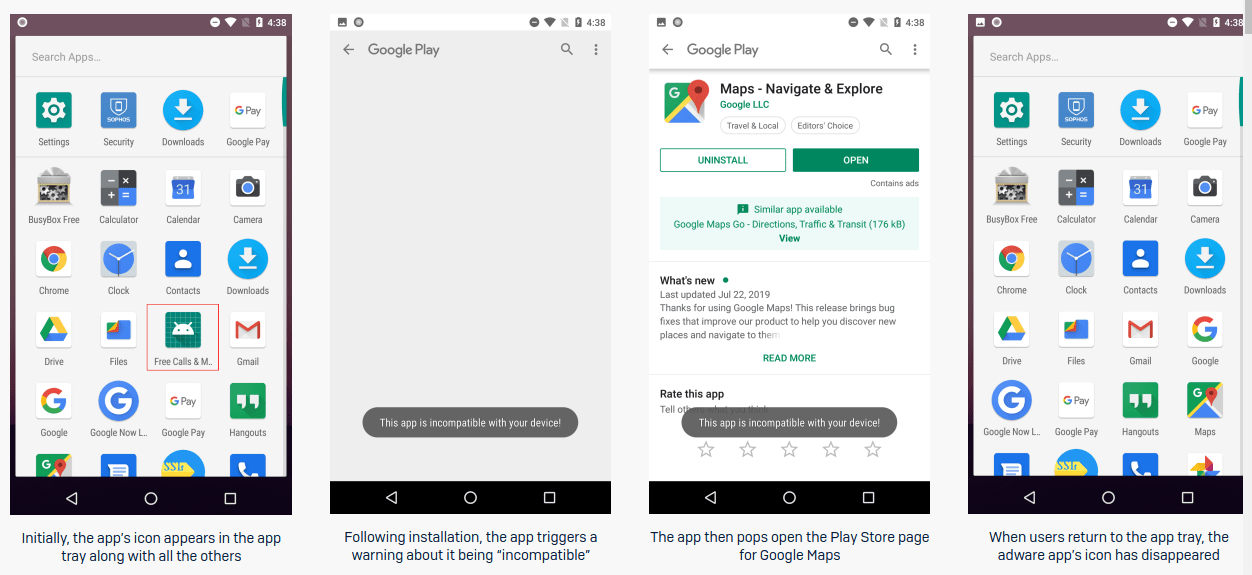 While this is happening, the app secretly deletes its app picture from the app drawer. It becomes harder to find the app and uninstall it; users might not even realize it is still on your phone.
Some of the other apps work in a similar way. They change their picture to appear harmless and necessary. Some of them would change their names to things like "Update" and "Google Play Store." 
While these disguise methods do make the apps harder to detect, Sophos did offer some advice to help users stay safe, as well as tips on how to delete the apps. 
The firm explained that if you believe that there is an app on your phone hiding itself, then you should open up the Apps and Notifications tab in the smartphone's Settings. This will show you the most recently-opened apps. 
If the apps in the list have the generic "Android" icon or a generic-sounding name, tap on the icon and "Force Stop" the app and proceed to uninstall it. Genuine system apps can't be uninstalled. Instead, they display a button that says "Disable." If you see a disable button, then there no need to disabling the app. 
While these apps have all been removed from the Google Play Store as a precaution, other apps could potentially try similar tricks. Users are encouraged to look through the reviews of apps that they download to check if other users have reported any strange activity from the apps.