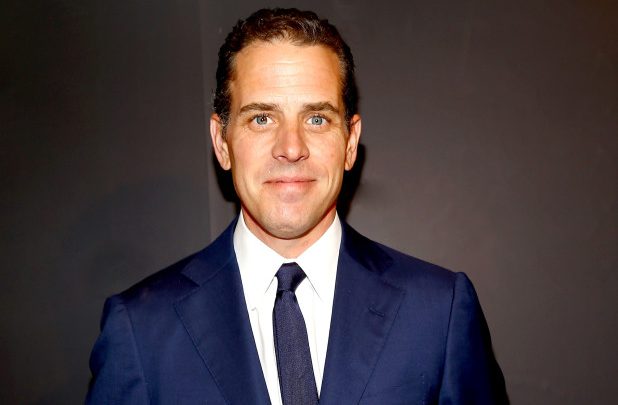 Hunter Biden, who has been at the center of a controversy surrounding Ukraine, and Hunter's dad, former Vice President Joe Biden, has announced he will be stepping down from the board of a Chinese private equity company where he has made significant investments. 
President Trump has alleged that Joe Biden manipulated his influence and power to protect Hunter Biden and his business interests during a corruption investigation in Ukraine. Trump has also claimed Biden helped Hunter make large business deals in China. Trump called for China and Ukraine to investigate those allegations to uncover if the Bidens were partaking in illegal activities.
Joe Biden has maintained that he did nothing wrong while serving as vice president. He has argued against claims that his son benefited from his time in office. Hunter Biden released a statement on Sunday through his lawyer, George Mesires, that seemed to acknowledge his personal business dealings had ramifications for his father. The statement, which also defended Hunter's actions, explained how Hunter plans to avoid all conflicts of interest moving forward. 
President Trump and his own personal lawyer Rudy Giuliani claim that Hunter Biden used his father's position as vice president to secure a $1.5 billion deal with Chinese investors. This $1.5 billion figure is actually how much the company hoped to gain through fundraising; A figure that, according to the Wall Street Journal, they missed. 
Hunter Biden maintains that he never made money through his dealings with BHR. The statement Biden released says that his work on the board was unpaid and that the financial stake he held in the company – acquired in 2017 – involved a personal investment he made worth $420,000. The statement says Biden never made any return on his investment, and that he was never involved in making decisions. 
Hunter has pledged to end all work with foreign-owned companies should his father be elected president in the 2020 elections. He also promised to step down as a board member of BHR (Shanghai) Equity Investment Fund Management Company, which is a private equity company backed by companies owned by the Chinese government. 
Hunter has kept quiet during the impeachment inquiry, for the most part. By releasing this new statement, and vowing to get rid of any potential conflicts of interest, Hunter has shown that he understands how the public perceives his dealings. He clearly wants to avoid being at the center of the scandal. Some might say it is quite interesting, even suspicious, that Hunter is trying to avoid being put on a magnifying glass regarding his dealings with foreign companies.