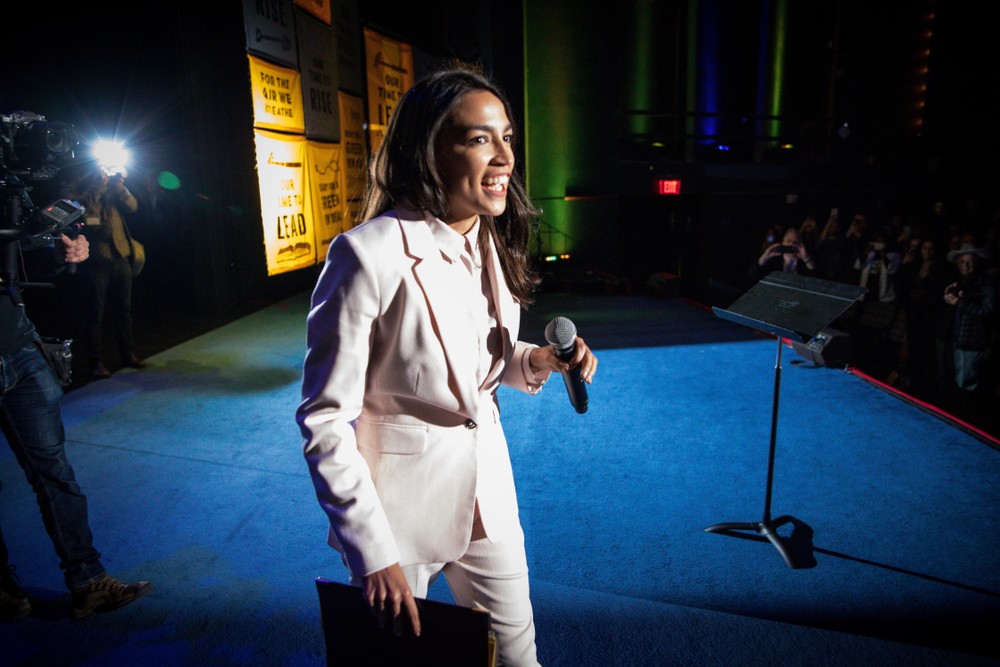 Headline
AOC Burns Dems: Won't Pay 250k in "Dues" to DCCC
Despite Rep. Alexandria Ocasio-Cortez's impressive fundraising portfolio, the Squad member is openly opposing the DCCC, refusing to donate any money whatsoever to the organization.
Not Even a Dime for the DCCC
AOC's strategy of fundraising on her own mostly through social media, emails and online fundraising campaigns has gathered the young Congresswoman quite an impressive amount, although her stance on not paying any of her dues to the DCCC has some of her colleagues quite upset.
"Sometimes the question comes: 'Do you want to be in a majority or do you want to be in the minority?' And do you want to be part of a team?" Rep. Gregory Meeks said on Fox News regarding AOC's conflict with the organization.
"DCCC dues are about supporting others because you want to be part of the team. The goal is to be in the majority. And the goal is, when you are on a team I would think, to respect individuals whose districts are different than yours," he added, hoping that Democrats would stop clashing against each other and instead focus on working as a team.
Other fellow Democrats were not as patient and calm as Rep. Meeks, and expressed their anger in full when talking about the situation:
"Deadbeat Cortez should pay her bills. She's always whining about people paying their fair share and here she is leaving her friends with the bill," an anonymous Democratic source told Fox.
Ocasio-Cortez, who's raised over $5 million in 2019, and beat all other Democrats in the third quarter of the year, has rejected the idea of paying her dues to the DCCC over a "myriad of reasons," such as disagreeing with "the policy around blacklisting groups that help progressive candidates."
Instead, the Congresswoman is funneling money directly to progressive candidates through her own means, with the help of the 2020 candidate she endorsed – Sen. Bernie Sanders:
"I want to help frontline members by putting that money straight into their pocket," she said.
Despite AOC's impressive fundraisers, by refusing to pay her DCCC dues and attempting to oust Democratic leagues, she's only showing a lack of respect for the party, per Rep. Meeks, and should the party decide to strike back, things might get rough for the young Congresswoman.