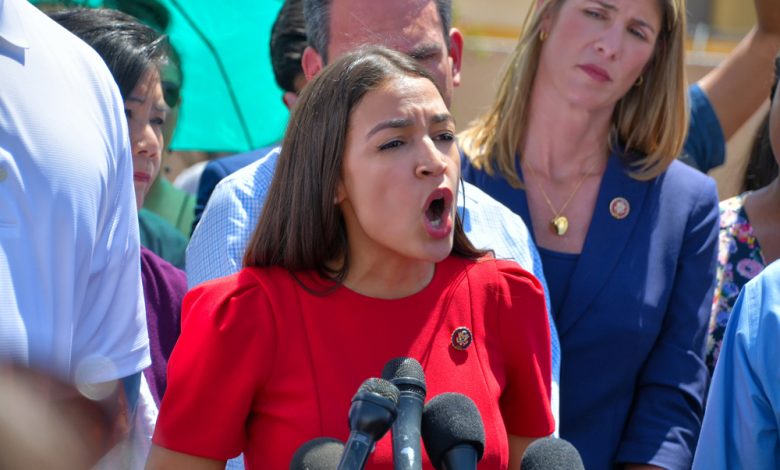 Despite her past endorsements record, AOC will be committing to supporting educator Jamaal Bowman in the coming New York primary, calling the African-American a "profound community leader," at a time when the country requires renewed and revitalized leadership.
This moment requires renewed and revitalized leadership across the country AND at the ballot box.

On June 23rd, New York will be holding primary elections.

Tomorrow I will be rolling out a slate of New York endorsements.

Tonight, I am endorsing @JamaalBowmanNY for Congress. pic.twitter.com/vsCAeIi2kk

— Alexandria Ocasio-Cortez (@AOC) June 4, 2020
AOC Backs Bowman 
Earlier in 2020, Ocasio-Cortez announced the Courage to Change PAC, which many believed would be a massive threat to established and powerful Democrats, as AOC is popular despite being a freshman in the House. 
Bowman's opponent in the primary – Rep. Eliot Engel, reported raising more than $1.6 million through March – roughly triple the educator's funds, although many are criticizing Engel of not spending enough time in his district – the Bronx, as well saying that he "wouldn't care" about not being allowed to speak at a news conference about the unrest over George Floyd's death, if he wasn't in a competitive Democratic primary. 
"If I didn't have a primary, I wouldn't care," Engel can be heard telling Bronx President Ruben Diaz while asking for a chance to speak at a conference with city and state officials. 
Engel later told an NY1 reporter that his comments meant to convey how deeply he cares about the current situation in the country, adding that he thought it's important for people to know his stance, especially when running for reelection. 
"I would not have tried to impose on the borough president if I didn't think it was important," Engel said.