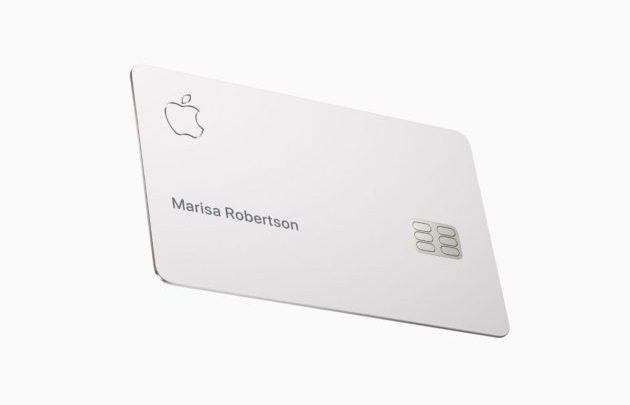 Headline
Should you get Apple's New Credit Card
Apple has taken steps to become even more deeply involved in the financial lives of their customers by unveiling their "Apple Card" credit card. The card, launched in conjunction with Mastercard and Goldman Sachs, offers some features that help set it apart from more traditional credit cards, such as the credit card number not being visible. That said, it also has a few traditional features such as cash back.
Apple say that the card will be available during the summer and, in classic Apple fashion, customers can sign up and get their card through their phones in a matter of minutes.
The Apple Card is connected to Apple Pay, their digital payment platform. This makes it easier for customers who already use their Apple device to make purchases online and in retail stores to use the Apple card. When customers take advantage of their new card, it also means Apple gets a higher share of the fee income from transactions.
Here are some things to keep in mind when considering the Apple card:
It's Not a Traditional Card
It's a physical credit card, yes (even if it is made from engraved titanium) but it doesn't come with a physical number or expiration date. If you need to use the card with a website that requires a card number, the Apple Wallet app automatically generates one for you.
Cash Back
The Apple Card is a rewards card at heart, meaning customers can expect to get a 2% cashback rebate when spending through Apple Pay and 1% when using it physically in stores. Customers can also get 3% cashback from purchases from Apple, including anything purchased through iTunes and the Apple app store. Customers won't need to wait to get these rebates though, as Apple say that they are provided immediately through an app used for new purchases, paying credit card balance, and transferring funds through Apple Pay.
No Fees
Apple has said that their card will come without annual fees, late fees, over-limit fees, or international fees. The interest rates for the card will range between 13.24% and 24.2% based on the creditworthiness of a customer, according to a footnote on the Apple website. This isn't the first time Apple have offered a credit card. They once partnered up with Barclays to provide a traditional Visa-branded card. This card is more similar to a regular credit card, with late fees and extra charges. The interest rate for that card is between 16.24% and 28.99%.
Privacy Protection
Apple have reinforced their commitment to privacy protection and say that their card will offer more protection than a standard credit card. The company say they won't track where customers use the card, how much they spend, or what they buy with the card. The data is held by Goldman Sachs, who won't sell the data to third parties for advertising/marketing.
Better
Spending Data
When connected to Apple Wallet, the card allows the app to provide detailed spending data. With data from Apple Maps, it can show when and where each transaction took place rather than traditional credit card statements. It takes the jumbled messes of names and places and gives you something that you can recognize. Once again, Apple said that none of this data would be stored on their servers, so they won't have access to it.
Should You Get the Apple Card?
There certainly seems to be lots of benefits to getting the Apple Card. It has a lot to offer and the privacy protection sounds great. Having to fiddle with the app to get a credit card number could become a nuisance. If you already use Apple Pay and you trust Apple, then there's no reason to not get the new Apple Card if you can deal with these minor drawbacks.