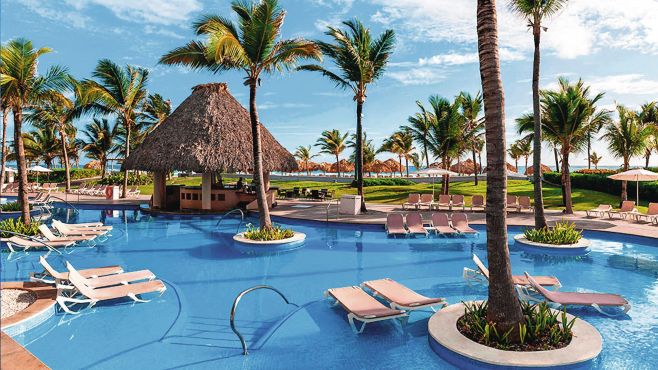 With the latest American tourist found dead in the Dominican Republic, at least ten Americans have died in the country in the past 18 months. Given that so many people have died in such a relatively short amount of time, there is bound to be some suspicions on whether these deaths are connected. The theory that the deaths – of at least some of them – were the result of tainted alcohol is still being investigated. 
The latest American to die, 56-year-old Vittorio Caruso of Long Island, New York, was enjoying his retirement when he passed. Caruso's sister-in-law says that he died of respiratory distress, possibly a heart attack, while vacationing. 
She says that the family received a phone call saying that he was sick. They received another call a few minutes later informing them that he had died. 
The Dominical Republic National Police confirmed that Caruso had died from respiratory failure while in a Santo Domingo hospital. The National Police also stated he had been receiving medical attention since June 11th. 
Officials in the Dominican Republic continue to deny the idea that there has been some kind of epidemic of Americans dying in the country. They insist that the deaths are not connected. They said that not all of the deaths were the same; some of the Americans died from pulmonary edema (fluid in the lungs), some died of heart attacks, and some died after drinking from their hotel minibar. 
Of those ten deaths, three seem to be related to minibars in hotels. On Sunday, the Hard Rock Hotel and Casino in Punta Cana removed liquor dispensers from the minibars of their hotel rooms. They claimed that their decision was made independently and unrelated to the two deaths that happened at the hotels. 
Erica Lopez, general manager at the Hard Rock Resort, said that the move was done to provide "tranquillity for guests." US officials haven't said that the deaths are connected either. However, teams from the United States Centers for Disease Control and Prevention (CDC) and FBI have been sent to the Dominican Republic to investigate the deaths and see if there is any connection after all. 
Seven of the ten deaths occurred this year. Everything started with the death of Californian Robert Wallace, 67, who died April 12th when he became ill at the Hard Rock Hotel and Casino in Punta Cana. His relatives say that he was visiting the country with over a dozen members of his family, who were there for a wedding. One of his family members states that he became sick after drinking scotch from the minibar in his room. 
John Corcoran died in his hotel room of apparent natural causes at the end of April. His sister says that he loved the Dominican Republic and frequently visited the country. 
Miranda Schaup-Werner, a 41-year-old resident of Pennsylvania, passed away after checking into her room at the Grand Bahia Principe resort in La Romana on the 25th of May. What makes this case stand out is that Nathaniel Holmes, 63, and Cynthia Day, 49, died in the same room just five days later. 
Schaup-Werner was in the country to celebrate a wedding anniversary with her husband, Dan. She fell ill suddenly after she had a drink from the minibar, according to a family member. She collapsed not long after. A preliminary autopsy revealed that she had died from a heart attack, respiratory failure, and pulmonary edema. 
Her death is still under investigation, with a toxicology report due to be released soon. 
Holmes and Day, who were both from Maryland, were found dead five days later on May 30 at the Grand Bahia Principe. Authorities in the Dominican Republic say that both Holmes and Day had internal bleeding, including blood in their pancreases. 
Holmes was found to have cirrhosis of the liver and an enlarged heart, while Day was found to have fluid in her brain. Both of them showed fluid in their lungs.