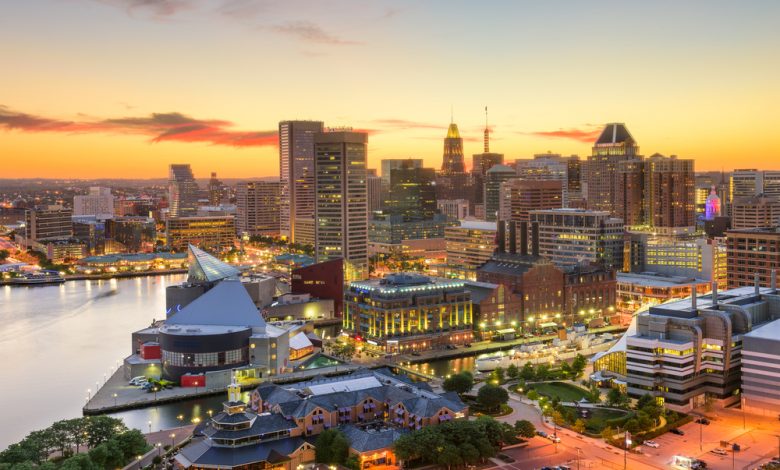 Three months into 2020 and Baltimore is getting close to potentially setting dubious new records for the year, without even being halfway through it.
Murders, Gangs and The Most Dangerous
As of March 2, at least 52 homicides have been reported in Maryland's Baltimore city, already seeing the prospect of surpassing last year's 348 homicides total and Baltimore's fifth year in a row, in which it has seen more than 300 murders per annum.
"This city was never like this, even when it was at its worst. That's scary because there's people whose family members haven't been shot yet that have a bullet with their name on it and don't even know it," activist Tyree Moorehead told FOX45 Sunday, adding that many activists and residents are hoping for the city's people to stop disregarding the issue and being indifferent, saying that the community has to step up and "be the change."
With more and more shootings, gang- and drug-related crimes in the city, several agencies have announced plans to increase officers in the city. The DOJ announced in December a plan that will increase the presence of federal agents in the city, as well as add more officers to task forces, which will be from the FBI, DEA and the Bureau of Alcohol, Tobacco, Firearms, and Explosives.
The task force and the increase in presence of law enforcers is aiming to lower gang-related crime as a whole, although Baltimore's violent crime rates have only been rising since 2015.
Baltimore landed at #2 in the FBI's most recent crime statistics for the top five deadliest cities in America. Positions 5 and 4 are held by two Louisiana cities – Baton Rouge and New Orleans respectively, and Baltimore city is flanked by Detroit, Michigan in #3 and St. Louis, Missouri coming in first.