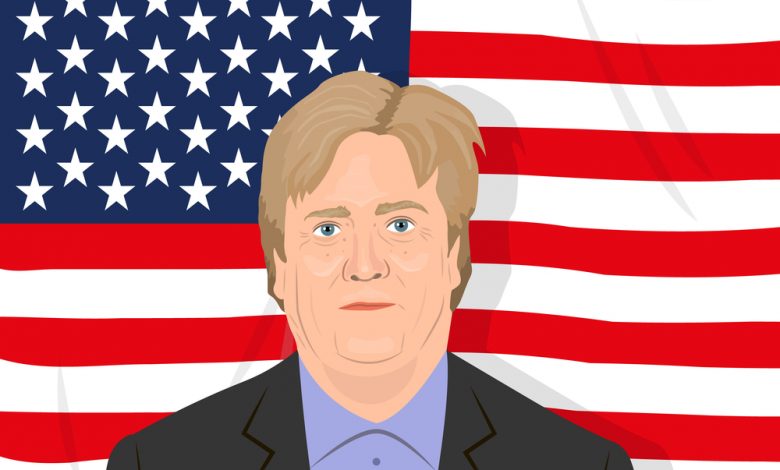 Former White House adviser Steve Bannon and three others were arrested Thursday in relation to an online fundraising campaign.
"We Build The Wall" a Scam?
The 66-year-old Bannon, group founder Brian Kolfage, as well as Andrew Badolato and Timothy Shea were arrested on Thursday and charged with essentially ripping off donors to their online fundraising campaign "We Build The Wall," which promoted a project for 3 miles of fence posts in South Texas.
The four allegedly made and orchestrated the scheme to defraud "hundreds of thousands of donors," prosecutors said, adding that the group took money for themselves. The indictment alleges that Bannon took more than $1 million through a nonprofit, which he also used to pay Kolfage, as the campaign raised over $25 million.
The method used to transfer the money, prosecutors say, was a nonprofit and a shell company, accompanied by "fake invoices and sham 'vendor' arrangements," as well as other methods to mask the payments. Prosecutors say that Kolfage instructed payments to be made out to his spouse, with the nonprofit issuing a 1099 form, labeled as money for "media."
Each of the four was charged with conspiracy to commit wire fraud and conspiracy to commit money laundering, with the maximum penalty for each count being 20 years in prison.
President Trump in reaction to the news said that he feels "very badly" about Steve Bannon's arrest and indictment, adding that he hasn't been "dealing with him for a very long period of time." Trump also told reporters that he didn't like the project, and knew nothing about it – only that it existed.
Trump's words were backed by White House Press Secretary Kayleigh McEnany who stressed that Trump has no involvement in the project, believing it was only "being done in order to showboat." McEnany cited a Twitter post from the president last month, saying that the Wall should be left to the government, and that they were only trying to make him look bad.