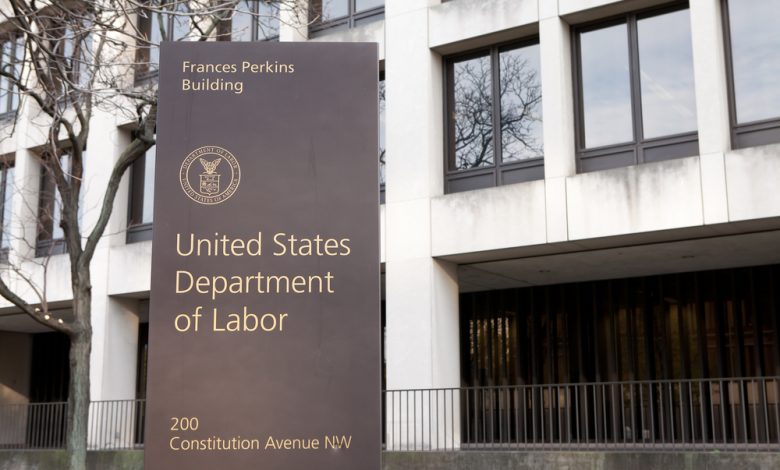 The Department of Labor has lost its way. Rather than being a neutral government agency with the laudable goal of effectuating an end to discrimination in the workplace, the DoL has morphed into a left-wing, Big Labor, liberal activist agenda based predatory plaintiff style law firm. Not content with calling balls and strikes or working with employers to eradicate discrimination, the DoL's Office of Federal Contract Compliance Programs, or OFCCP, has abandoned its intended mission of ensuring fairness in employment in favor of one aimed at advancing a leftist ideology detrimental to all American workers and the U.S. economy as a whole. It is time for Labor Secretary Eugene Scalia to put an end to this cancer on the American workforce.
"At the Office of Federal Contract Compliance Programs (OFCCP), we protect workers, promote diversity and enforce the law" reads the DoL website. This would be a fantastic endeavor if only it were true. Since the inauguration of Barack Obama in 2009, through the waning days of his administration, and three years into the Trump Administration, the OFCCP has not sought to advance its stated mission, but rather has engaged in unconstitutional harassment litigation, aggressive disinformation, and a political agenda driven crusade.
Following the 2016 election of Donald Trump, and mere days before his inauguration, the DoL filed harassment-styled discrimination lawsuits against tech giants Oracle, Google, and Palantir. Rather than relying on any empirical evidence of pay or employment discrimination by the defendants, the OFCCP has based their assault on a flawed statistical analysis and anecdotal evidence, and, by definition, anecdotal evidence is not evidence. The DoL has never been authorized by Congress to pursue this legal scheme and such lawsuits Constitutionally fall under the purview of the Department of Justice's Civil Rights Division. This represents an absolute violation of the separation of powers and needs to be immediately halted.
Oracle, Google, and Palantir have been federal government contractors since well before 2009. If the statistical "evidence" the OFCCP used to launch their legal attacks has existed since the inception of the Obama Administration, it is more than a little curious that the unconstitutional suits were not filed until after the election of President Trump yet prior to his inauguration. Perhaps as a method of advancing an Obama agenda and boxing President Trump in with discrimination lawsuits? What's equally curious is that former Labor Secretary Alex Acosta and Solicitor of Labor Kate O'Scannlain have allowed these suits to continue. Election year politics may make it difficult for Secretary Scalia to intervene and end a flawed government discrimination lawsuit, no matter how baseless, but should doing the right thing really be subject to November concerns? Of course not, particularly when taken together with the Trump Administration's pro-business, pro-worker stated agenda.
The Trump Administration has been very proactive in easing regulations and restoring fairness to the American business world. Trump ended the draconian Obama Pay Gap Rule. A rule that relied on the same flawed statistical "evidence" of a gender wage gap to advance a Big Labor agenda that would have ultimately hurt the women, particularly minority women, the rule was purported to help. The statistical "evidence" the Obama Administration relied on to enforce their agenda almost willfully ignored the actual facts, such as the well documented truth that women prefer in-kind benefits over cash wages, or the differences in education, experience, and field the statistical "evidence" ignores. The Trump Administration has taken great strides towards fairness and de-regulation in American business, but more needs to be done.
The great American author Mark Twain popularized the phrase "There are three kinds of lies: lies, damned lies, and statistics." Under the current DoL and OFCCP agendas, truer words have never been spoken. Were Twain around today to see how the DoL and Big Labor movement utilize all three types of lies in an effort to harass and extort American business, perhaps he could use his famous wit to undermine the cancerous cause. In his absence, we, all Americans, need Secretary Scalia to intervene in the OFCCP harassment campaign and end the unconstitutional assault on business and workers. The politics of such a move might be tough, but doing the right thing is worth any price. He needs to bring the DoL back under control.