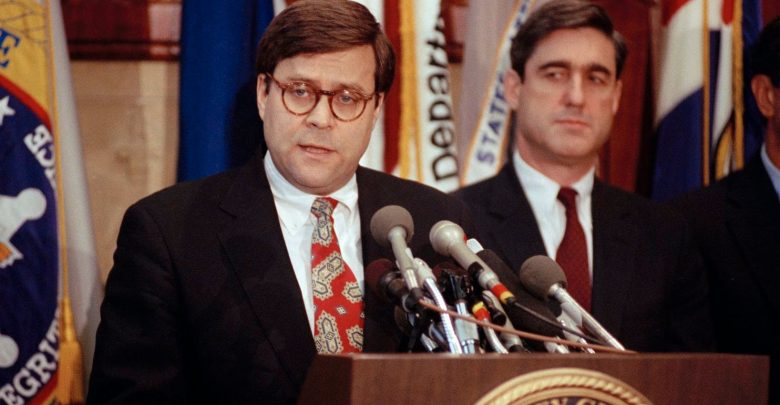 Former Special Counsel Robert Mueller's holds the opinion that Donald Trump, as a sitting President was not indictable. There was obviously no evidence that the 2016 Trump Presidential campaign colluded with Russian elements, but Attorney General William Barr on said on Thursday that Mueller could have decided if the president obstructed justice.
In a new interview with CBS News, Barr insisted that Mueller could have concluded Trump broke the law without actually having to charge the President of a crime. Barr also asserted that Mueller could have cleared the President of any wrongdoing.
"I personally felt he could've reached a decision,"

"The [Department of Justice (DOJ)] opinion says you cannot indict a president while he is in office, but he could've reached a decision as to whether it was criminal activity,"

"But he had his reasons for not doing it, which he explained and I am not going to, you know, argue about those reasons." - Attorney General William Barr to CBS News 
In a letter sent to Congress following the release of the Mueller report, both Barr and Deputy Attorney General Rod Rosenstein concluded the nearly two-year probe didn't establish whether Trump ever actually obstructed justice.
It seems that Mueller has been looking to give the appearance that he was somehow hamstrung or limited by current law in regard to the ability to prosecute a sitting president. He seems to have punted the ball to Congress when he stated that the Constitution, "requires a process other than the criminal justice system to formally accuse a sitting president of wrongdoing."
Regardless of the finality of the Mueller report and what seemed to be statements exonerating Trump made by Mueller at his "retirement" presser, there is little doubt in the mind of most observers that the slow feeble march towards an attempted impeachment will continue.