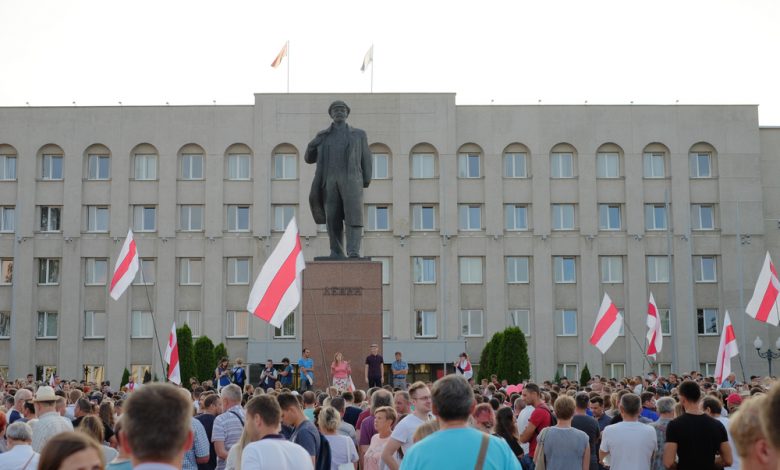 President Alexander Lukashenko claims the protests against him are driven by Western influences, as evidenced by this latest move to close the country's borders and mobilizing the Army. Lukashenko has faced plenty of criticism from Europe and the United States. 
Protests in the country began following the contested results of the presidential election on August 9. The official results show the leader claimed a sixth term in office, but his opponents claim the results were tampered with. 
Multiple Cases of Human Rights Abuse
Svetlana Tikhanovskaya, the leader of the opposition, said activists had put together a list of law enforcement officers involved with alleged violence against protestors. Nearly 7,000 people were arrested, with hundreds of those brutally beaten, by the police during the first days of the protests. 
Human rights groups have connected with activists to identify the officials and officers involved with the violence. Svetlana Tikhanovskaya says the list will be shared with the EU, US, and Russia. 
Tikhanovskaya, who had to leave Belarus following pressure from the Belarusian government and is now in Lithuania, says the list will be shared to honor the memory of Alexander Taraikovsky. He was killed the day after the election as protestors and police clashed. 
Authorities initially claimed Taraikovsky had an explosive device he intended to throw at police, which blew up and killed him before he could throw it. The Associated Press released a video that showed a video disputing this claim, in which Taraikovsky falls to the ground, his shirt bloodied, and no explosive device to hand. 
EU and US Critical of Belarus Election Results
The EU and the US have both criticized the election, saying it was neither fair nor free. They have called for Lukashenko to begin talks with the opposition, which he has refused to do. The United States and EU are now discussing potential sanctions against Belarusian officials for alleged vote-rigging, as well as for the violent response to the protests. 
The European Parliament passed a resolution rejecting the official results of the Belarus election, saying they wouldn't recognize Lukashenko as the rightful president of Belarus once his current term expires, which will happen on November 5. 
The foreign ministry of Belarus responded to the actions by saying: "We are disappointed that the European Parliament, positioning itself as a serious, objective and democratic structure, could not find the political will to look beyond its nose, overcome one-sidedness and not become a hostage to conventional cliches."
Russia Extends a Lifeline
Russia, Lukashenko's primary ally, continues to support Lukashenko. Moscow went so far as to announce a $1.5bn loan to the Belarusian administration. 
Polish Prime Minister Mateusz Morawiecki announced during a visit to Lithuania that Poland would work with Lithuania to assist those affected by the protests. Mrawiecki argued the EU should provide one billion euros ($1.18bn) in economic support to Belarus.