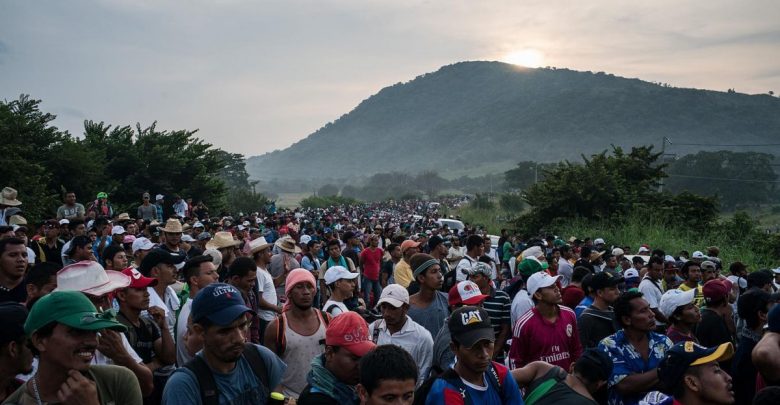 Headline
Border Enforcement: Trump Administration To Expand DNA Testing for Migrants
In a move that seems long overdue, the Trump Administration is expanding a DNA collection program intended to clarify the familial ties of migrants detained at the US Southern Border.
While not all details of the upcoming program are released, we do know that the newer broad program will be able to identify migrants through collection of DNA samples to prove family relations – the intent behind the testing is to prevent fraudulent claims by migrants, claiming to be one family with no way to prove it. Commonly known as "catch and release," due to authorities not being able by law to detain migrant families for more than 20 days, this method has been abused by many who bring unrelated children and infants with them to the border.
The DHS previously rolled out a pilot program – Operation Double Helix (1.0 and 2.0). In the 1st operation, 16 out of 84 families were confirmed to be fraudulent, while in the second, 79 out of 522 were false families.
The battle over immigration fraud was joined by Homeland Security Investigations earlier in April, with the HSI's teams discovering 316 fraudulent families within a mere two months, as well as 599 bogus documents, which resulted in 629 people being brought to the Department of Justice for criminal violations.
Although the DNA testing initiative is definitely a positive and will most certainly be a great weapon to combat immigration fraud more easily and at a larger scale, there is still no information on whether or not any migrant groups or children will be excluded from the test. It's possible that the program itself will face some trouble in implementation and possibly a lawsuit by progressive groups and immigrant rights groups.