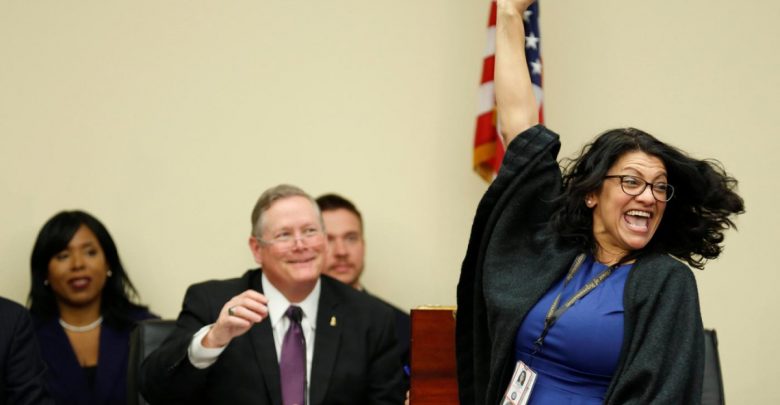 America
Racist Much? Tlaib Instructs Detroit Police to Hire Only Blacks For New Program
Non-black people apparently seem to think that all black people look the same, according to Democratic Rep. Rashida Tlaib, who believes that only black people should be hired as analysts to run facial recognition software after being led on a tour by Chief James Craig on how the software works and how it's utilized to identify and locate individuals.
"Analysts need to be African-Americans, not people that are not. It's true, I think non-African-Americans think African-Americans all look the same!" Tlaib said, saying she has seen people confuse Reps. John Lewis and Elijah Cummings, simply because they share the same skin color and the fact that they're bald.
"I trust people who are trained, regardless of race, regardless of gender," was James Craig's response, saying he does not support Tlaib's suggestion although he is a black person himself.
"I understand the technology real well," he said, showing Tlaib how results from the software are examined before determinations are made, to which Tlaib said "see if you can get some of our money back until they fix it," which led to a sharp response on Craig's part with just one word: "No."
During the tour, which was recorded and later posted, Tlaib asked at the start "Are you facial recognizing me right now? I'm sorry who are you and why are you videotaping me?" and kept the same spirit throughout with some quite interesting remarks.
"Are you saying white people are not qualified to--," the reporter said, to which Tlaib cut into saying "No, I think there's actually been studies out that it's hard for, you know, like African-Americans would identify African-Americans, similar, Latino same thing."
Tlaib's final response of "Look it up" and walking away from the reporter after the question of whether or not African-Americans should be allowed to identify white people or not makes it seem like she's not supportive of the technology at all, which can also be backed by a tweet in August, in which Tlaib simply described facial recognition tech as "bulls---."