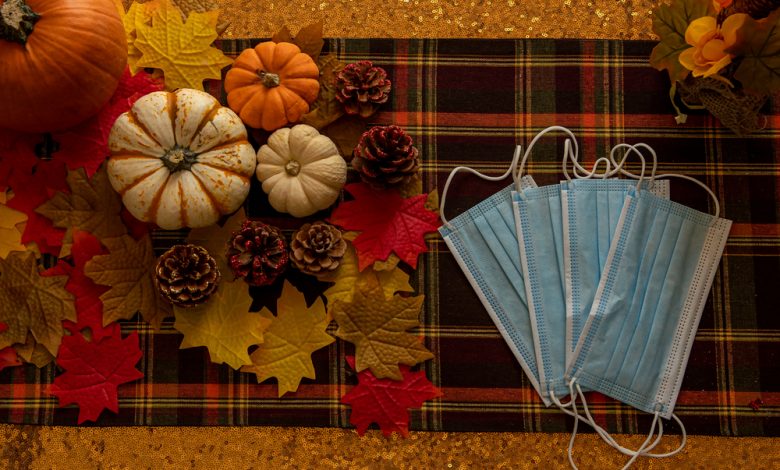 California Governor Gavin Newson, together with the California Department of Public Health, recently issued new guidelines for private gatherings during Thanksgiving in response to the continued coronavirus pandemic.
"Gatherings are defined as social situations that bring together people from different households at the same time in a single space or place. When people from different households mix, this increases the risk of transmission of COVID-19," the CDPH said in a statement.
Here is a closer look at the restrictions and what they mean for you and your family.
No More Than Three Households Per Gathering
Thanksgivings gatherings most include no more than three households, including the host family And guest families. Gatherings are to be held outdoors and should last no longer than two hours. The CDPH notes that more extended gatherings come with an increased risk of viral transmission.
Outdoor gatherings are considered safer than indoor ones. As such, all gatherings should be held outside. Guests are allowed inside the house to use the restrooms so long as they are sanitized and cleaned regularly.
Keep Masks On When Not Eating
The rules stipulate people can remove their mask to eat and drink, but they should remain six feet away from other people outside their household. People are also told to put their mask back on after they finish eating or drinking.
The latest health guidelines say that face coverings can also be removed for medical purposes, such as to use an inhaler or take medication.
Current CDPH face-covering rules apply to private gatherings, meaning that everyone should wear a mask in "high-risk situations." This includes going to outdoor public spaces and when it is impossible to maintain a distance of at least six feet from people not in your household.
Shouting and Singing are Discouraged
The CDPH "strongly discourages" singing, shouting, and chanting at events. These actions pose a high risk of COVID transmission. Other physical activities also increase the risk of COVID transmission, as well. Singing and shouting increase respiratory droplets' release, which is how the coronavirus spreads through the air. This is why those activates are discouraged.
People who wish to participate in such activities should do so quietly and wear a face covering while doing so. People who sing and shout should also keep a greater distance between them and other people at the party to reduce infection risk.
Musicians may perform at gatherings, but they should be someone from one of the three gathered households. Playing wind instruments, such as a flute, clarinet, or trumpet, is also discouraged.
Maintain a Social Distance
People should gather in spaces large enough to allow room for guests to stay at least six feet apart from people not from their household. Seating arrangements should be set up to keep people from different households apart in all directions.
 Practice Good Hand Hygiene
Food and drink should be served using disposable containers as much as possible. Families should refrain from using communal containers or other self-serve mechanisms and shared items for Thanksgiving.
There should be an area where people can wash their hands and have access to hand sanitizer. People at the gathering should wash their hands frequently to stay safe.
Coronavirus in California
The measures may seem strict, but they make sense when considering the broader picture of coronavirus in California. There have been over 887k cases of coronavirus in California, with over 17k reported deaths as of Thursday.
The number of average new cases per day has dropped since August and flattened in September. The average number of new cases peaked in July at 9,561 per day. Numbers are coming down, but it still isn't anywhere near safe enough to eliminate safety measures.
The novel coronavirus, better known as COVID-19, has infected over 41.3 million people globally since emerging in Wuhan, China. Over 8.3 million of those cases are in the United States. Over 1.1 million people have died due to the coronavirus, with over 28 million reportedly recovering from the disease.