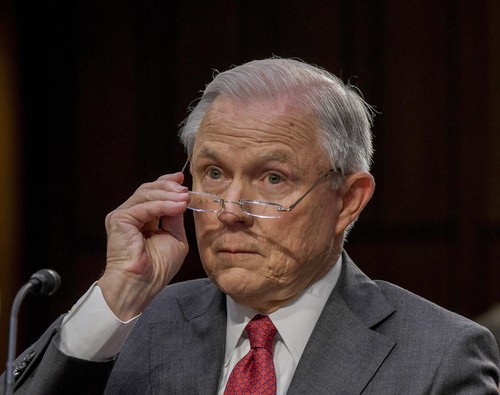 Former US Attorney General Jeff Sessions is running for the Senate seat in Alabama as part of the Republicans' attempt to take down Doug Jones, the first Democrat to win a seat in Alabama in 25 years. 
Jeff Sessions and His Strained Relationship with Trump 
Jeff Sessions was the first sitting senator to endorse Trump in his 2016 campaign and, despite some massive ups and downs, remained loyal all throughout. After Trump won the 2016 elections, Sessions gave up his seat to become the United States Attorney General; A position he later stepped down from due to recusing himself from the Russia probe. This created a schism between Sessions relationship with President Trump. 
"When I left President Trump's Cabinet, did I write a tell-all book? No. Did I go on CNN and attack the president? Nope. Have I said a cross word about our president? Not one time. I'll tell you why: First, that would be dishonorable. I was there to serve his agenda, not mine. Second, the president is doing a great job for America and Alabama, and he has my strong support,"

- Statement by Jeff Sessions after announcing his plans to run for the Alabama seat in 2020 on Fox's "Tucker Carlson Tonight" 
Despite previous attacks directed at Sessions, mending his relationship with President Trump is still possible. The president was asked whether or not he would make a move against the former Attorney General, Trump made no specific comments on whether or not he would support him, but was firm in saying he would not campaign against him: 
"I heard he said very nice things about me last night. I have to see. I haven't made a determination. You have some good people in Alabama. We'll see what happens," Trump said. 
The 2020 Race in Alabama 
The other candidates for the Senate seat, however, have not been as kind to Sessions. Competing candidates are calling him out on past actions, saying he "ran away" and "failed the President at his point of greatest need." 
Despite the internal tension between Republicans gunning for the seat, Alabama is one of the most promising shots Republicans have to flip a Senate seat, as the state has, for a significant amount of time, been deeply conservative, despite Democrat Jones' massive upset in 2017.