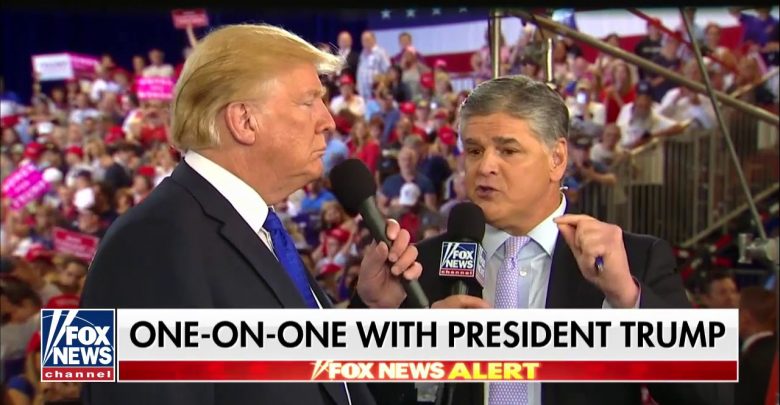 Government
Candid Trump: Mueller Probe an attempted 'coup'; Far Bigger Scandal than Watergate
President Discusses His Enemies in Hannity Interview
President Trump let some very interesting elements of the presidential stream of consciousness on Fox News' Hannity on Thursday.
Regarding the probe Trump stated:
"We had people coming out to vote from all over this country that are in love with what we're doing. It's called Make America Great Again, and that's what we've done and what we're doing. This was an overthrow, and it's a disgraceful thing. I think it's far bigger than Watergate. I think it's possibly the biggest scandal in political history in this country."
The President shed further light on just exactly why he thinks the Watergate comparison doesn't go far enough, when he said:
"This was an attempted coup. Like a third world country. Inconceivable. I think a lot of information is coming out, and it's coming out fast, much faster than anybody would have thought, and there are a lot of people very nervous about things that are going on."
See the Entire Segment Below: