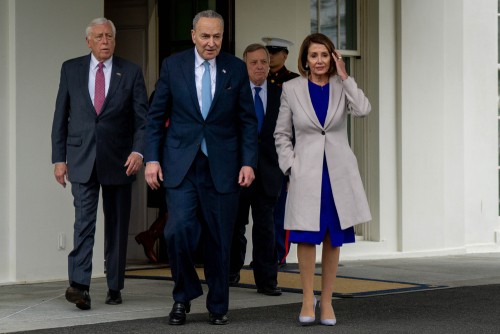 A tough decision on whether or not to support President Trump's impeachment has to be made by quite a number of House Democrats as voting could begin next week. Some more vulnerable Democrats, largely representing districts won by Trump in 2016, are now facing quite a tough choice, on whether or not to vote for impeachment, against, or find an alternative. 
"I think it's certainly appropriate and might be a little more bipartisan, who knows. Time's slipping by,"

-Rep. Kurt Schrader said Tuesday in reference to a possible censure resolution. 
Possible Censure Over Impeachment
Talks of censure over impeachment have been there for quite some time between some Democrats, who need to hold their positions in mostly Republican districts. Another plus that the GOP has confirmed themselves is that a vote for censure over impeachment would be way tougher, and Republican support could be there. 
Another crucial point is that an extended trial before the Senate could put Dems at a disadvantage in the 2020 race. The delay on the trial would only serve to tilt public opinion more to the favor of Republicans and President Trump. Democratic leaders, however, have completely ruled out the option of censure, thus splitting the upcoming vote on the articles of impeachment mostly along party lines. 
So far, only two House Democrats opposed to impeachment – Rep. Collin Peterson and Rep. Jeff Van Drew. Despite some wavering members, Democrats will most likely move the impeachment to a Senate trial after the House vote. 
However, should there be a trial before the Republican-controlled Senate, Democrats' chances are almost null. This could prove disastrous for Democrats and could bring about a disaster, as public opinion has been shifting more and more to opposing impeachment rather than supporting it.