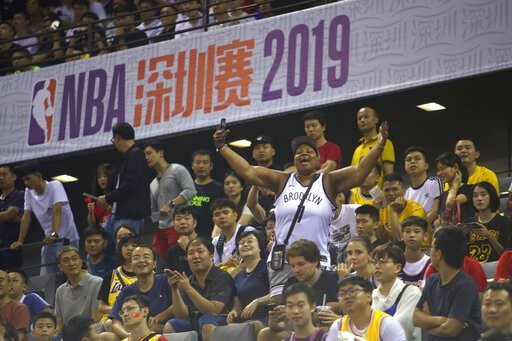 Recent issues, caused by a Twitter post supporting Hong Kong protests made by Houston Rockets' General Manager, resulted in China canceling a series of NBA broadcasts and the CBA and investors cutting ties with the NBA and Houston Rockets.
A Wednesday exhibition game between the Washington Wizards and Guangzhou Loong Lions saw demonstrators getting their pro-Hong Kong signs confiscated - "Just had our 'Free Hong Kong' sign confiscated at Capitol One Arena at the Wizards game against the Guangzhou Loong Lions," one protester posted on Twitter.
"Chuck Salituro, the senior news director of ESPN, sent a memo to shows mandating that any discussion of the Daryl Morey story avoid any political discussions about China and Hong Kong, and instead focus on the related basketball issues. The memo, obtained by Deadspin, explicitly discouraged any political discussion about China and Hong Kong. Multiple ESPN sources confirmed to Deadspin that network higher-ups were keeping a close eye on how the topic was discussed on ESPN's airwaves," Deadspin reported, with the memo being a warning to all reporters to avoid political discussions on the matter as to not make the situation worse.
"Any summary of the tensions between China and Hong Kong is going to be necessarily reductive, but a summary of what's actually going on at least provides basic context for the rest of the discussion. The idea that Chinese politics are simply too complex to talk about on sports TV just isn't convincing," Deadspin added, keeping a balanced, although not entirely neutral position.