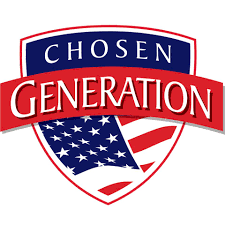 Don Jans discusses #MarxistsTakeOverofDemocraticParty Don is an expert on Marxism and communist history And he joins Pastor Greg to discuss the continued ways in which the radical progressives are taking over the Democratic Party.
Jeff Dunetz, Award Winning Journalist www.thelidblog.com, discusses Linda Sarsour's claims that Jesus was a Palestinian in order to justify Islamic Jihad against Christians. AOC has declared war against Nancy Pelosi? Also discovery of Atomic Weapon Material by IAEA in Iran.
Matt Staver, Founder of Liberty Counsel joins us to discuss the SPLC attack against him and LC and also to discuss the City of Boston's attack against religious liberty by denying requests to hang a Christian Flag when all others are granted.
Wayne Peters and Peter Salemi are back to discuss the attack on Christianity, free speech and the connection between Trudeau and Jeffrey Epstein and child sex slave trafficking.