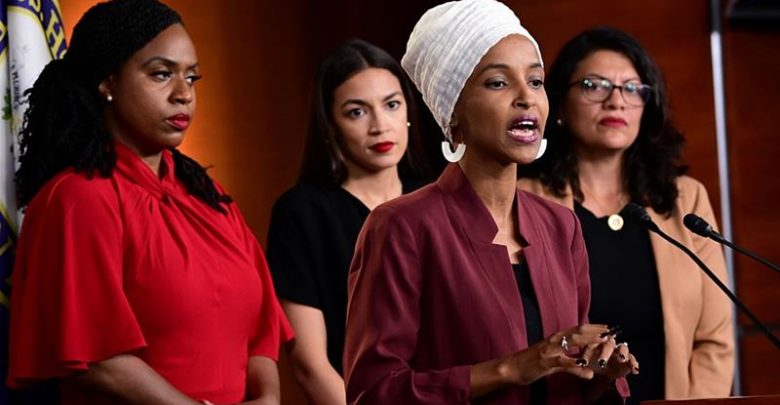 I'm sick and tired of constantly defending the President on what seems to be the most insulting and intellectually disingenuous argument the dishonest Democrats continue to push: That Donald Trump is a racist.
I'm insulted personally by it for the fact that I am a Hispanic Conservative with familial roots in Puerto Rico. I know what racism sounds like. I know what it feels like to be discriminated against.
Every tweet, policy decision, executive order and detail regarding the President, minute or otherwise, has been viewed in the context of race since he announced he was running for the nation's highest office in June of 2015. This unhealthy obsession with the race issue is and has always been a mechanism used by the left to win illogical arguments that have no basis in fact.
The fact that President Donald Trump is a Republican and decided to make comprehensive immigration reform his central issue immediately exposed him to the vicious and unrelenting attacks that he has mostly eloquently handled in the past 4-plus years.
Another fact that is too often overlooked is that Democrats, both white and non-white, have unfortunately been given a permanent "get out of jail free" card on racism.
Let's look at some recent examples of Democratic racism:
Ralph Northam:
His Blackface scandal was a huge deal until it wasn't. For those that may have forgotten about it, it went a little something like this. Old college yearbook displays a photo of a man in blackface standing next to another man dressed in full Ku Klux Klan regalia. At the time, Northam said, "Earlier today, a website published a photograph of me from my 1984 medical school yearbook in a costume that is clearly racist and offensive. I am deeply sorry for the decision I made to appear as I did in this photo and for the hurt that decision caused then and now."
He admitted it and was not forced to resign. Why? Because as this scandal was happening, Virginia's other two statewide elected officials (who happen to be Democrats) were also embroiled in scandal and were subjected to calls for their resignation by angry citizens and politicians and pundits nationally. One of the two, Virginia Attorney General Mark Herring, was in hot water over revelations that he had worn blackface while in college.
Why are all three still in office? Simply stated, their resignations would have turned over control of the Governorship of Virginia to Republican Speaker of the Virginia House Kirk Cox.
In other words, racism is a big deal to the Democrats until enforcing the standards of decency leads to a loss of power for the party.
Symone Sanders:
The former spokeswoman for the Bernie Sanders presidential campaign infamously appeared on a CNN panel discussing the future of the DNC and the Democratic party and dismissed the idea of Howard Dean returning as DNC chairman saying, "we don't need white people leading the Democratic party right now."
As of April 2019, Sanders has been working as a senior advisor on the 2020 presidential campaign of former vice president Joe Biden.
So basically, when given the opportunity to gain power within the front-running campaign, Sanders suddenly doesn't have a problem with a white guy leading the party.
Hypocrisy Much?
The fact remains, that despite the hype from the media, Donald Trump was not hurt with his base over his recent controversial tweet. According to a Reuters Poll:
The national survey, conducted on Monday and Tuesday after Trump told the lawmakers they should "go back and help fix the totally broken and crime infested places from which they came," showed his net approval among members of his Republican Party rose by 5 percentage points to 72%, compared with a similar poll that ran last week.
The tweet that Donald Trump is being lambasted for was not about religion, skin color, sex or otherwise. Some people understand that. Democrats hope that you will just allow yourself to be bullied into believing otherwise. It actually boiled down to philosophy. America is the greatest country in the world and if you don't agree or want to live under her laws and Constitution, GET OUT!
That last sentence wasn't from a elitist white male billionaire. It was from a working class Hispanic-American who loves his country. #ConservaRican