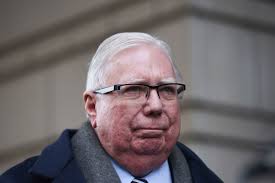 Elections
Chosen Generation Radio: Dr. Jerome Corsi Talks Mueller
Today on @ChosenGenerationRadio Don Jans author of Goodbye Constitution Freedom America Discussing how Marxism is making it way into our world.
Dr Jerome Corsi author Silent No More discusses his one man battle with Robert Mueller and the witch hunt against the President and his supporters.
Sheriff Richard Mac who sued the federal government and won claiming portions of the Brady Act were unconstitutional. He joins us to discuss the arming of teachers as a school safety measure.
Lt Col (Ret) Anthony Shaffer London Center for Policy Research discusses the how the FBI and the DOJ were turned into political weapons by the Obama administration and the battle to restore them to their former glory.