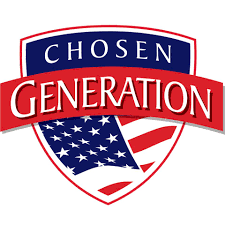 America
Chosen Generation Radio: John Solomon on Biden Related State Department Communications
#LaborDepartment Rick Manning, President of Americans for Limited Government, and former member of President Trump's transition team for the Department of Labor reacts to announcement that Pat Pizzella has been named the Acting Secretary of Labor.
#BidenStateDepartment John Solomon: Southeastern Legal Foundation announced today that on behalf of its client, award-winning investigative journalist John Solomon, it filed a federal lawsuit against the State Department for records of communications between the State Department (including the U.S. Embassy in Kiev) and Hunter Biden, Devon Archer, Burisma Holdings, Rosemont Seneca Partners, and/or Blue Star Strategies.
#BlueWaterVeterans Commander (Ret) JB Wells Thousands of veterans already waiting for years for their disability benefits will have to wait a few months longer after Veterans Affairs officials announced they won't start processing "blue water" Vietnam veterans claims until next year.
#Elections2020 Marissa Martinez Republican Political Strategist discusses the upcoming 2020 Elections. What does the GOP need to do to recapture the House and keep the Senate? What does President Trump need to do to win? What do the Democrats need to do?