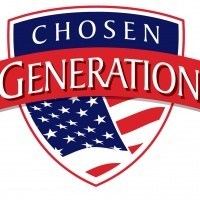 Today on @ChosenGenerationRadio:
Dan Gainor @newsbusters @mediaresearchcenter Media now claims border crisis is President's fault, won't acknowledge the real numbers, NFL has a political problem, Bosa deletes tweets, Barr says Government spying on political opponents a problem, President and others call it a coup and media goes bananas even on FOX.
Philip Haney Save the Persecuted Christians, Phil discusses the attacks on Christians and Christianity. We also will discuss Phil's direct experience with the Muellers and Comeys in DC.
David Shestokas Constitutional Attorney discusses his recent experience listening to President Trump and Vice President Pence. We will also discuss the implications by AG William Barr that there is evidence of spying by the Democrats.
Scott Lively joins us to discuss LHBT militants and the idea that you can be a practicing homosexual and Christian.