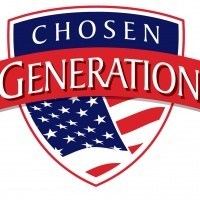 Politics
Chosen Generation Radio: Pastor Greg Young
Julio Rivera, Jeff Crouere and Matt Long
Today on @ChosenGenerationRadio Richard Manning Americans for Limited Government discusses the Cabinet changes that are happening specifically at DHS and with Secret Service.
Matt Long Fredericksburg Tea Party President and our Grassroots Perspective shares an update on what's happening at the Texas Capitol and the news is not real good.
Julio Rivera discusses the relaunch of the Revolutionary Times web site, how black Americans are not liking AOC and Ilhan Omar was recently threatened and a man arrested. She continues however to attack America, the President and her allies. With her alignment with CAIR is she actually working as an enemy of the state?
Jeff Crouere Ringside Politics with a Punch WGSO 990 AM New Orleans joins us to discuss what is going on at FOX. Lt Col (ret) Anthony Shaffer said it on the show Friday, this is not the FOX he used to appear on. What would the loss of FOX mean to the Conservative movement?