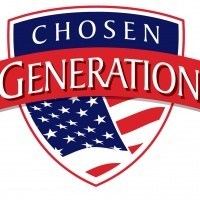 Today on @ChosenGenerationRadio Jonathon Moseley has taken on the case of a Veteran accused of violating a Virginia law that is in itself a violation of the Constitution by restricting the use of a gun if someone feels intimidated! One of the purposes of the gun is to detour an attack without discharging the weapon through fear and intimidation. Jonathan shares the facts about the federal case he has filed against the State of Virginia.
Christopher Holton Center for Security Policy joins us to discuss the latest at the border and the continued escalation by these foreign caravans.
Dr. Tom Barrett discusses the effect that the Mueller probe is having on the Gold market, We also discuss the intent of Mueller by releasing the letter to WSPO the day of the AG Barr hearing.
David Rosler www.roslerstudios.com discusses the petition and the need to get it signed. This petition is to force these social media giants to stop their censorship through the use of Sarbanes Oxley.