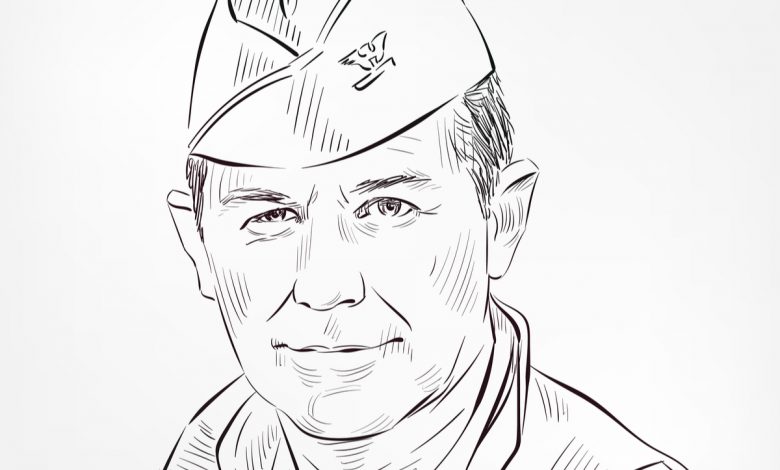 A post in Chuck Yeager's Twitter account announced that "America's greatest Pilot, & a legacy of strength, adventure, & patriotism" has died at the age of 97 and "will be remembered forever."
Chuck Yeager is known as the first pilot who broke the sound barrier. He completed the achievement on October 14, 1947, with his orange airplane Bell X-1, which Yeager used to call "Glamorous Glennis." While reaching the speed of 700 miles per hour, the X-1 plane achieved the global first.
Nevertheless, Chuck Yeager was much more than a pilot. Before breaking the sound barrier, he had repeatedly tested his plane to analyze the way it handled extreme acceleration. To fly safer, the pilot attempted to change one of the machine's controls ahead of his achievement.
Although many people were not familiar with Yeager's achievement, the experienced pilot was praised by the famous movie The Right Stuff. In an NPR interview, the pilot stated that he was "at the right place at the right time" and you don't do it "to get your damn picture on the front page of the newspaper. You do it because it's a duty."

After breaking the sound barrier, Chuck Yeager continued testing faster and even more dangerous planes. Six years later, the pilot's X-1A flew back in the sky at twice the speed of sound.

Chuck Yeager set two more speed records on December 12, 1953, with the X-1A: 74,700 feet and Mach 2.44. Later on, Yeager established himself as a top test pilot who knew planes the way other pilots didn't. 
During his career, the superb pilot became a fighter ace in World War II who had flown over 360 types of planes and retired as a brigadier general of the US Air Force. In the last years of his life, Gen. Yeager did what he truly loved: flying airplanes, speaking to aviation groups, and fishing for golden trout in the mountains of Sierra Nevada.
On Monday, NASA Administrator Jim Bridenstine stated that "Chuck's bravery and accomplishments are a testament to the enduring strength that made him a true American original, and NASA's Aeronautics work owes much to his brilliant contributions to aerospace science."