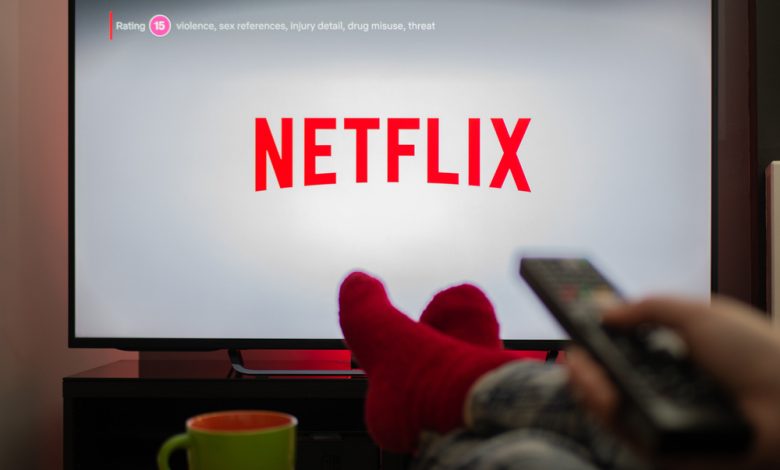 This week, Netflix's universal hit, Virgin River returns for season four with twelve episodes.
The hit series is based on the books by Robyn Carr.  There are over 20 books and Jack and Mel are not the center characters in each book.
The first novel was published in 2007.  The stories are set in the small fictional mountain town of the Virgin River, in the heart of California's Redwood Forest. Home to just 600 residents, this is the kind of place where everybody knows everybody, and secrets rarely remain a secret for long.  It's not The Golden State of Gavin Newsom where crime, homelessness and $7.00 a gallon of gas make headlines.
Virgin River has one restaurant, one doctor, and Paige's only food truck.
There were so many cliffhangers to answer from last season.  Will Hope McCrea recover from the accident and remarry Doc?  Is Charmaine really going to marry Todd?  Will Brie help Brady?  Will Paige return to Preacher and her son?  And, the big question— Who is the father of Mel's baby?
As hard as it will be for Jack and Mel to overcome the challenges of three babies, two mothers and two possible fathers, it seems as if their differences in political views play in the future of this "supercouple."
Is Jack A Republican?
Jack Sheridan certainly fits the profile of a republican voter.  He definitely supports the second amendment and the right to bear arms.  He is a war hero, suffering from post-traumatic stress disorder (PTSD) and depression after his tour of duty in Iraq.  He lives everyday with the guilt of men he loved dying and left behind.
The bar owner believes in family values and the right of babies to live.  Despite never loving Charmaine, he never forced her to get an abortion.  He said from day one he would support the children and co-parent, being an active guardian to his children.
Jack's fight to protect his community from cartels and illegal drug trafficking parallels daily headlines in border states.
He eats grilled steaks, wears flannel shirts and prefers Johnnie, Jack and Jim over a shaken or stirred martini.
Is Mel Monroe A Democrat?
Mel Monroe moved to Virgin River to escape her past.  Her doctor husband worked with her in a hospital in Los Angeles.  Her rich sister lives in a Tony neighborhood on the outskirts of Los Angeles.  She likes shopping, sushi, coconut cupcakes and drives a red BMW.  She wears a Cartier watch and a Celine bag and is comfortable in jeans and a turtleneck.
She downgraded her lifestyle from her luxurious house to a single room log cabin.
True Love
Mel's sister tells her she is lucky to have found love twice.  Amazingly, she found two men handsome who adore her, yet totally different in personality and financial and emotional stability.
From the minute nurse practitioner Melinda Monroe walks into Jack Sheridan's restaurant, sits at the bar and asks if he could make her a cosmopolitan, we had our next must-see super couple, the most followed by fans since Carrie and Mr. Big.
The biggest difference in the couple's devotion besides the fact that these two thrive on eating and staying off the red carpet was the fact that fans praised the handling of how Mel responded when she found Jack on the bar floor with a bullet in his stomach.  She called 911.
Carrie let John Preston die.
And that determination to support one another through babies and scandals and extended family issues makes Jack and Mel fan favorites.
It also is a fact that offscreen, the actors who portray them, Martin Henderson and Alexandra Breckinridge, are great friends who often do Instagram live events together.
My insight into the political views of the characters has nothing to do with them personally.  It's based on storylines and their character portrayals.
Are They A Donkey And An Elephant?
My gut is telling me they are.  They could survive today's political climate.  Probably, if the scripts stick to the storylines and stay away from today's headlines.  There are public couples and best friends that do thrive, despite the difference.
The series is already renewed and most of it already filmed, so the likelihood that we see this couple together is pretty good.  The preview of season four suggests many bumps in the road, including a possible separation.  Only time will tell, but if they break up, it won't be because of politics.
As you can guess, I will be watching and escaping the political circus for at least twelve hours this week.