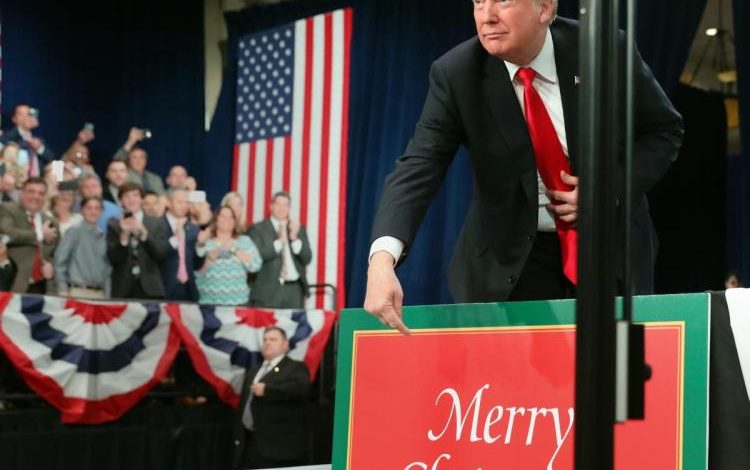 Every July, we get weeks of Christmas movies that are fan favorites and ratings winners from the multiple Hallmark Channels.
I'm Jewish, and overall, I watch them like millions of viewers internationally.  I just object when they fail at the Chanukah stories, usually spreading so much assimilation and misinformation of Jews, that end the story with Jews rethinking their own faith.  Every year, at least one new movie honors our veterans. Who doesn't cry after watching Operation Christmas and Christmas Homecoming over and over again? And, the last few years, we have traveled to Rome, Vienna and back in time.
Stars like Danica McKellar, Lacey Chabert and Jack Wagner found second careers in movies that help me escape the craziness of today's headlines.
My personal favorites are true fairy tales.  Once upon a time, a girl meets Prince Charming and ends up happily ever after.  It's the reason Crown For Christmas, A Royal Christmas and A Princess For Christmas are always voted fan choices.
Christmas in July This Year has NEW Meaning
This year, Christmas in July has new meaning.  Thanks to the Biden administration, there will be shortages of Christmas goose, chicken, wheat, olive oil, popcorn to trim the tree and baby food.  And, the food you purchase successfully will only happen after waiting in long lines and hunting in multiple stores that will probably cost over 25 percent more than the increase of prices you are paying now.
Travel to see family and lifelong friends will be virtually impossible based on the current airline flight and staff shortages and cost of oil at the gas pump.  Thanks Mayor Pete.
It's a good thing we watch so many military movies with laughter, because we might be in World War III and military families will be crying tears of fear or worse, loss, rather than happy endings with actors.  Thanks Secretary of Defense Austin and Joint Chiefs of Staff Milley.
Instead of crying about Donald Trump, you should be crying about losing military officers and equipment from Afghanistan to Russia and who knows where else in the next months?
The Biden administration is so concerned about climate change, but are they really concerned about our wildlife and trees?  As the adoptive "meowmy" of four delicious cats (including 2 that would have been killed if not for my inclusion into my home) their infrastructure projects are doing everything they can to destroy suburban life with construction of multiple skyscraper dwellings and urban like structures that can not successfully handle irrigation, traffic and outdoor life of trees and animals.
This is happening in my blue state with the blessings of Democrats and RINOS making millions personally and demanding that voters rethink how they protect our environment. It's no cackling matter Kamala Harris or Secretary of Energy Jennifer Granholm.
We Need A Little Christmas Right This Very Moment
Jewish Jerry Herman wrote the lyrics to the songs for the musical Mame as the aunt's reaction to bringing happiness to her nephew after losing her fortune in the 1929 Depression:
We need a little Christmas
Right this very minute,
Candles in the window,
Carols at the spinet.
Yes, we need a little Christmas
Right this very minute.
We need a little Christmas now.
Thanks Hallmark
While nobody really wants to say it, many people are thinking it, we are heading towards depression, and much worse than recession.
It's hard to imagine anything good today.  Riots, crime, no baby formula or tampons and reality housewives ratings are down.
Thank you Hallmark for letting us escape the reality of drunken women wearing clothes we can't afford and bringing up love, family, faith and Christmas snow during the long, hot days and nights of July.