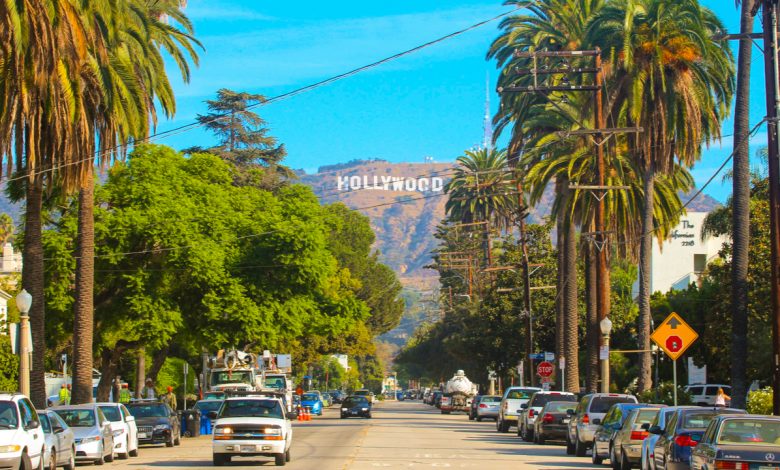 Hollywood really didn't need to insult its audience or boycott the hiring of Republican actors and stage staff to make their points.
Headline after headline proves we are too smart to pay $25 a ticket plus about $25 for snacks for bad entertainment from hypocrites.
It wasn't that long ago that awards seasons began with The Golden Globes and the amazing after parties we stayed up all night to celebrate with the winners.
Who got hurt the most by not televising the gala?  The winners who many of us don't know from projects we didn't see?  American fashion houses, an industry that secures thousands of jobs that rush to copy what the "best dressed" wore?
Let's face it, it wasn't us Republicans.  In fact, few will run back to the movie houses again even when viruses end.  We are finding alternatives that entertain us.
Let's hear it for you finally going after your own, as in Alec Baldwin and Chris Noth.
Apparently both have questionable pasts with women and volatile behavior.  Did you suddenly forget Alec's famous fatherly message to his daughter or his punching a photographer back in 1995? In 2017, Baldwin said, "I certainly have treated women in a very sexist way," according to The Hollywood Reporter, adding, "I've bullied women. I've overlooked women. I've underestimated women. Not as a rule. From time to time I've done what a lot of men do, which is… when you don't treat women the same way you treat men. You don't. I'm from a generation where you really don't and I'd like that to change. I really would like that to change."
Are we to believe that not one actor, director or producer from Sex And The City, Law and Order and the dozens of other projects heard about Chris Noth's alleged abuse of women?
Why was he hired by the team who brought us our four favorite girlfriends and a love for New York City after the order of protection brought against him by Beverly Johnson?
Why now?  Why didn't these women come forward when others stood up against Harvey Weinstein?
Both Baldwin and Noth are victims of the worst kind, guilty before proven innocent by a jury of their peers.
It's going to be interesting to see if either attempts a comeback and Hollywood's response versus the audience.
And, it will be even more interesting to see which one of Hollywood's liberal activists or hypocrites is eaten by "one of their own" next?
Could it be Scarlett Johansson?  As we conservatives and republicans are fighting for safe streets, good jobs, and quality education for all, Scarlett Johansson and Disney settled a breach of contract lawsuit last September over the star's Black Widow payday, which the actress complained was not big enough because she made millions and not multi millions due to streaming services.
We can't get toilet paper and eggs and audiences should feel bad for actors who think they are superheroes?
Can General Hospital survive the Ingo Rademacher lawsuit and Steve Burton's firing because both actors refused to vaccinate?  The current storylines stink.  And, as of January 4th, it's the only current daytime drama not renewed and has about 2 million viewers.  Luke and Laura's November 17, 1981 wedding brought in 30 million viewers and remains the highest rated soap opera episode in American daytime television history.
Not Only Is Hollywood Woke Bad Business, It Produces Bad Entertainment
Have I been the only person investing time watching movies and series?  Most are pretty boring.  Some of the screenplays simply don't make sense.  2021 is not 1939 or 1950.  Surprised, I am not.  When spreading over-the-top adulation for the President and Vice President who have destroyed business, safety and lied about our health made more sense than starting in the next "Citizen Kane" or "Casablanca," people choose other ways to fulfill their time.
Worse, fine actors and screenwriters are still having a hard time finding work because they are republicans, even Trump supporters.
So Hollywood, Are You Happy With Your Current Screenplay?
If you could use your "movie magic" and bring back that Republican NRA supporter, Moses.  (Charlton Heston) or the star of Law and Order from 1953, Ronald Reagan.