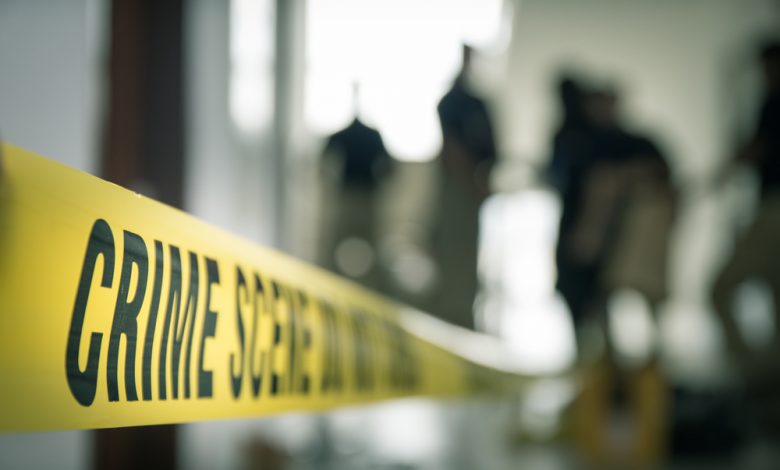 You don't have to be Jewish to put pieces of this puzzle together.
You watched the news.  You watched videos on social media, including a stage on a truck where a Klezmer band was playing as people were fleeing the shooting scene. Klezmer is Jewish instrumental folk music from Eastern European countries.
You read the reports that the shooter was seen entering a religious Jewish place of worship, a Chabad House, around  mid April, during the Passover holiday.  The Chabad House is located two blocks from where the July 4 shooting occurred. The rabbi realized he wasn't a congregant and politely asked him to leave.
You are now learning the names of those killed.  Most are Jewish.  They include Katherine Goldstein, 64, of Highland Park; Irina McCarthy, 35, of Highland Park; Kevin McCarthy, 37, of Highland Park; Jacquelyn Sundheim, 63, of Highland Park; Stephen Straus, 88, of Highland Park.
Many of the injured are Jewish.
The murderer allegedly fired more than 70 rounds from a high-powered rifle, similar to an AR-15, into the crowd, authorities said. At least 38 people were injured in the shooting.
More evidence is being shared with the public about a history of questionable behaviors, threats of violence and thoughts of killing people.
What's Not Being Discussed Is That This Was An Anti-Semitic Attack Directed At Jews
Imagine how the headlines would be different if the circumstances were similar to the Buffalo mass shooting on May 14th, where ten people died and the victims and targets were black.  Prejudice topped the news and President Biden attended funeral services.
Commercials discuss hate crimes against Asians and those in the LGBTQ communities.  But, no one outside the Jewish communities say the word anti-Semitism.  Even Jewish leaders aren't talking publicly about it enough.
According to a report published in April 2022, anti-Semitic incidents reached an all-time high in the United States in 2021, with a total of 2,717 incidents of assault, harassment and vandalism reported to ADL (the Anti-Defamation League). This represents the highest number of incidents on record since ADL began tracking antisemitic incidents in 1979 – an average of more than seven incidents per day and a 34 percent increase year over year.
The research found that incidents were reported in all 50 states as well as the District of Columbia. The states with the highest number of incidents were New York (416), New Jersey (370), California (367), Florida (190), Michigan (112) and Texas (112). Combined, these states accounted for 58 percent of the total incidents.
Social media is sharing that the shooter attended a Trump rally and that the shooter considered himself a liberal.  He had no problems cross-dressing.  He is a rapper and musician influenced by those who sing about hurting officers in law enforcement.  We can blame members of either political party, but we can see fault in extreme influencers in both.
Highland Park History Of Anti-Semitism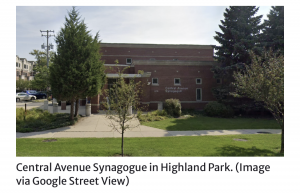 Highland Park is known as a heavily Jewish suburb more than 25 miles outside of Chicago, according to the Jewish Telegraphic Agency and Haaretz, both of which noted that some estimates put the area's Jewish population at about a third of its total estimated population of 30,100.  The population grew after World War II, many Holocaust survivors settled there.
This year, reports of attacks and Jewish hate crimes were reported to local authorities during the recent Holocaust Remembrance commemoration ceremonies called Yom HaShoah.  Flyers were posted on multiple public places.
Monday's Fourth of July parade was the first in Highland Park since before the pandemic.
It's the perfect time to take action against those who spread lies and contribute to Jewish hate as education, freedom of speech and mental health issues take center stage during campaign season for the upcoming November elections.
All hate is unacceptable, but the conversation of any hate must include ending Jewish hate.