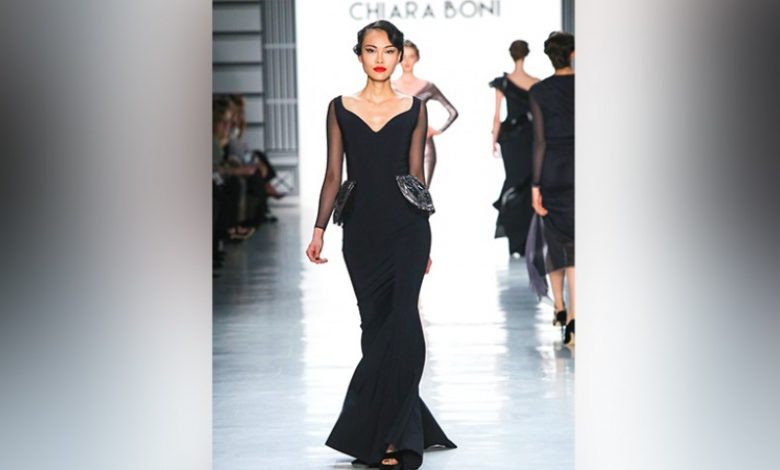 Mayor Eric Adams likes his $5000 suits, dinners that cost hundreds of dollars, partying with celebrities and private security and transportation often associated with New York Fashion Week.
New York Fashion Week was the fifth best friend of Carrie, Samantha, Charlotte and Miranda in Sex And The City.  We can compare the peaks and falls of New York Fashion Week to the decades of the series and movies.
New York Fashion Week is struggling to survive just like Mr. Big had tried lying in Carrie's arms before he died.  No 911 call, no CPR, just lots of politically correct sounding opinions and lots of tears from devoted fans.
New York Fashion Week is the latest victim of "woke politics."
The ramifications are countless. First of all, New York is losing billions of dollars in revenue.  September shows are the most profitable ventures for the state, especially for tourism and hospitality businesses like restaurants, party venues, hotels and transportation.
Prior to the COVID-19 pandemic, New York City's fashion industry employed 4.6% of the city's workforce, generating approximately $11 billion in wages.
The Council of Fashion Designers of America recently unveiled the schedule for the September shows Less show days, less big names and several designers showing by appointment or through digital access.
Menswear used to have their own show week. And notice the subject to change notice.
I have fulfilled my personal bucket list and have sat front row, stood backstage, been featured in press and even was honored at NYFW. I was even an extra without realizing it on one of the reality shows.
As shows are being planned, here are the many concerns I hear repeatedly from designers, investors and event planners:
Inflation and recession prices have made the cost of shows prohibitive, at an alarming rate.
Shipments of materials are either late or not available.
Shortages of qualified workers, especially since so many left New York or refuse to commute to the garment district.
Fears of commuting to Manhattan because of high crime rates, smells of drugs, human feces and overcooked food and streets impose to navigate because of outdoor dining tents and bicycle lanes.
Fears of being responsible for staff members taking subways, buses and going into drug stores, banks and common areas of theft and sexual harassment.
Mask and vaccine mandates and limited invitees to sit on audiences.
Competition with more shows in Europe and around the country.
Fashion Is Not Political
When someone buys a dress, a shirt or activewear, they want something that fits well, price appropriate and builds their self esteem. Fashion designers, fashion press and models have made it their business to tell customers their rights to free speech, how to educate their kids, bear arms, who to vote for and if they should have the right to have an abortion.
Since when did creating a garment have to do with our constitutional rights? Why should someone invest in a garment when their opinions are disrespected?
This trend surged during the 2020 Black Lives Matter campaigns. White designers, investors, stores overcompensated by featuring black fashion at the expense of ignoring other minority groups and producing desirable products that were pleasing to everyone.
Republicans like myself stopped subscribing to fashion magazines that refused to feature Melania and Ivanka and featured articles that made us feel guilty for working hard and living in a democracy.
And many of us still want women to dress like women and men to dress like men. We don't need to walk into a show teaching us gender identity when we find it equally inappropriate in school environments. There is a time and place for it, but not at every fashion week event.
Is It Monkeypox or Monkey Business?
Monkey see, monkey do monkey thinks copies of designer goods have destroyed NYFW.
Fashion lost its uniqueness and became a cheapened carbon copy of poster boards and undesirable art that was not wearable for moms, professionals and socialites who idolize Audrey Hepburn and Elizabeth Taylor.
Can anyone really tell the difference between a fake Chanel in comparison to a great copy?
Thanks to Amazon, so many copies can appear at a competitive price at your doorstep the next day.
NYFW was changing before COVID, but as September, 2022 approaches, it really seems that despite an expensive marketing campaign to save it, it needs better medicine before it ends up in a morgue.
I am a proud sponsor of the Mana Fashion Show and Presentation on September 12th. It will feature trending superstar Kobi Halperin and highlight the trends in modest fashion. Stay tuned.