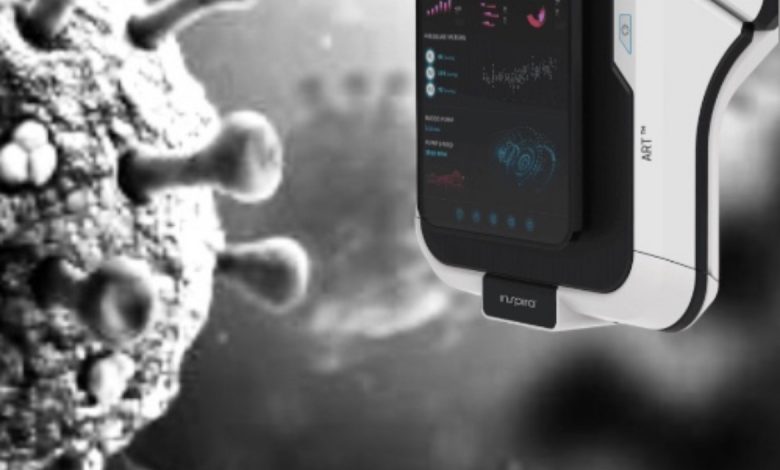 September is the start of school, fall and mask mandates. The last few weeks has seen a surge in COVID positive cases and a fear of more hospitalizations.
It doesn't help that news headlines and political campaigns have brought division and fear among the public.
Politicians are already speaking out about how mask mandates are an attack on parental rights and personal freedoms.
Kathy Hochul, New York's Governor has already announced a plan to distribute free N95 and KN95 masks to schools this fall, although the state is not requiring their use-yet.
The CDC said weekly new Covid hospitalizations in the U.S. jumped nearly 19% last week, a sixth straight week of increasing admissions. Newer Covid variants like the now-dominant EG.5, or "Eris," and a handful of XBB strains have fuelled the rise. All of those strains are descendants of the omicron variant.
Patients, especially those with preexisting conditions fear hospitalization, self-induced comas and long-term complications, especially if they are treated by breathing with a Mechanical Ventilator that is invasive.
COVID hospitalization care could have a different result, due to a revolutionary medical device out of Israel that aims to change the way acute respiratory care will be provided in hospitals and for patients.
Meet Joe Hayon, Co-Founder and President of Inspira Technologies. I recently interviewed Hayon
I asked Hayon to explain why this revolutionary device could become a better alternative for patients.
Hayon: We founded Inspira Technologies to create a new category of acute respiratory support so people would not have to end up on mechanical ventilators. We are developing a medical device called the INSPIRATM ART500 being designed to boost oxygen saturation levels in minutes, eliminating the need for intubation and coma, while being both cost effective and more easily deployed. We target providing a new technology as an alternative to mechanical ventilation used today, and potentially contributing to saving the lives of patients.  With a 50% mortality rate for mechanical ventilator patients, millions of patients with acute respiratory failure could likely benefit from Inspira's Innovative Technologies.
Cindy: How does it work?
Hayon: The INSPIRA™ ART500 system targets to empower breathing without lungs. The device is to be administered on patients who are kept awake while providing an opportunity for the lungs to rest. The INSPIRA™ ART500 Device as apposed to inflating the lungs like a mechanical ventilator, actually bypasses the lungs in a procedure that directly enriches the blood with oxygen and removes carbon. This can happen quickly and within minutes and one should expect to see the patient's oxygen saturation levels boost to 95% or higher. This importantly may allow for the doctors to treat the patient's respiratory infection or disease without adding further risks and complications associated with mechanical ventilation treatment.
The INSPIRA™ ART500 device's unique procedure is expected to reduce the risk of lung injury and therefore may significantly reduce hospital days and costs. The INSPIRA™ ART500 system is being designed with the intention to treat patients both in, and outside, the ICU, and can eventually become a variable solution for certain general medical units and small rural and urban hospitals. With a growing aging population, and rise in COPD and related respiratory diseases, the INSPIRA™ ART500 system has the potential to both disrupt and expand the current multi-billion dollar acute respiratory care market.
Cindy: What other health issues could be avoided by using the specialty medical device?
Hayon: By treating an awake patient and not shutting their lungs down, we are potentially providing an enhanced treatment setting for doctors who will no longer need to kind of "work in the dark." Mechanical ventilators are highly invasive often inducing bacterial infections and forms of lung injury, so it is often the machine itself that impacts the patient's medical condition, often prolonging the patients hospital stay, the time intubated and spent in a coma, making it more difficult to eventually wean them off the mechanical ventilator, if they are fortunate enough. So it is a slippery slope for the patient.
What can the readers of this article do about getting this in hospitals, urgent care centers, and who actually can purchase them?
Hayon: As Inspira Technologies is a public traded company on the NASDAQ, readers can follow our activities through publicly available news, corporate presentations and website to learn more about our product pipeline, status and progress.
With our INSPIRATM ART500 currently in development, we have also progressed with the INSPIRATM ART100, another unique device of ours specifically designed to provide cardiac and pulmonary support, replacing the entire heart-lung function, in a procedure that enriches the blood with oxygen and removes carbon dioxide. The INSPIRATM ART100 was recently submitted to the FDA for regulatory clearance. With FDA 510(k) regulatory clearance expected in the first half of next year, we will follow with preparations for deployment of the INSPIRATM ART100 device in hospitals.
To-date the INSPIRATM ART100 (Submitted recently for FDA 510(k) clearance) and INSPIRATM ART500 (Currently in development) have not been tested or used on humans and have not been cleared or approved by the U.S. Food and Drug Administration (FDA) or any other regulatory authority.