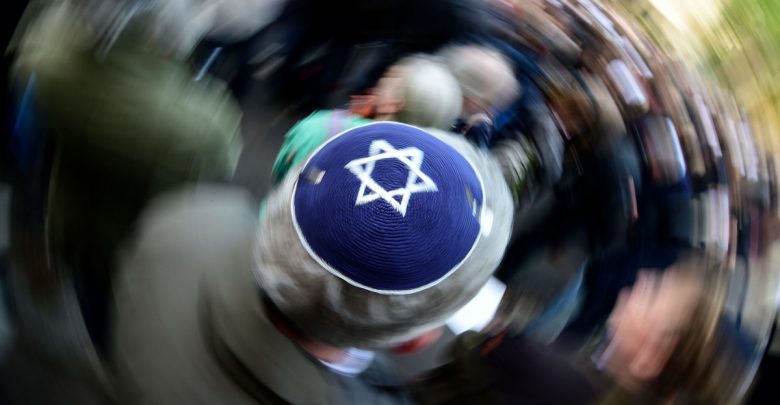 America
Cindy Grosz: Is it Still Safe to Wear a Yarmulke in New York?
By Cindy Grosz:
I was recently challenged to answer the question of whether my family members were afraid to wear yarmulkes on the streets of New York? I said that anti-Semitism is alive and growing in both political parties in New York.
True, the Democrat Party has been openly more anti-Semitic and anti-Israel, but as I have been reporting for months, it's growing in the NY Republican Party too.
That saddens me, it's not at all President Donald Trump's personal feelings or policies. It sickens me that Jews are the only minority group not to increase their support for his re-election, despite all he has done for Israel. From Asians to Hispanics, and record high support from the African-American community, so many are donating time, money and support in record numbers.
It also saddens me that so many Jews choose to defend elected officials who make angry statements, but do nothing. They sit by and watch the New York City School system leadership openly spur hate. Every single day, Jews are brutally attacked and it's getting worse, not better.
The hate on the left is obvious. AOC, Omar, Tlaib, and many of the Democratic presidential candidates speak against Israel with one issue or another, and the list goes on.
President Trump is not anti-Semitic, he is not anti-Israel. But, he can't control every single supporter's views. While most within the Republican Party are pro-Israel and support Jewish concerns, a few rotten apples in New York are distasteful. It's bad enough when rogue, loudmouths without any political clout spur Jewish hate, it's their right to free speech and I have been exposing them for over one year.
However, what happened in Rockland County last week was frightening.
A video shared by the Rockland County GOP warned of a "takeover" of the county by the Hasidic Jewish community. Worse, the Rockland County Republican Party Chairman Lawrence Garvey said the party's complaints were not a religious issue, and while forced to suspend sharing the video, defended what he considered facts in it.
In a tweet, the Republican Jewish Coalition wrote, "This video is absolutely despicable. It is pure anti-Semitism … . The Rockland County Republican Party is an embarrassment and has no place associating itself with our party."
The Rockland County GOP incident gave opportunities to people like Leticia James and Andrew Cuomo to speak up like heroes, which they aren't. Their policies include Linda Sarsour's influence in our education system. They befriend Al Sharpton and Charles Barron.
Today in New York, we have three clubs in Queens befriending the Lyndon LaRouche PAC and Schiller Institute. A Manhattan GOP Club is run by a president who boasted about consulting a Neo-Nazi party in Europe. The two leaders of the Young Republican club in New York City are managing a YouTube comedian who wears Nazi uniforms and thinks he is funny. The comic is running for Congress.
Who helps them? Young Jews, of course.
And this is New York, home to Jews of all ages, backgrounds and religious affiliations.
We aren't repeating pre-Holocaust times are we? Think again.