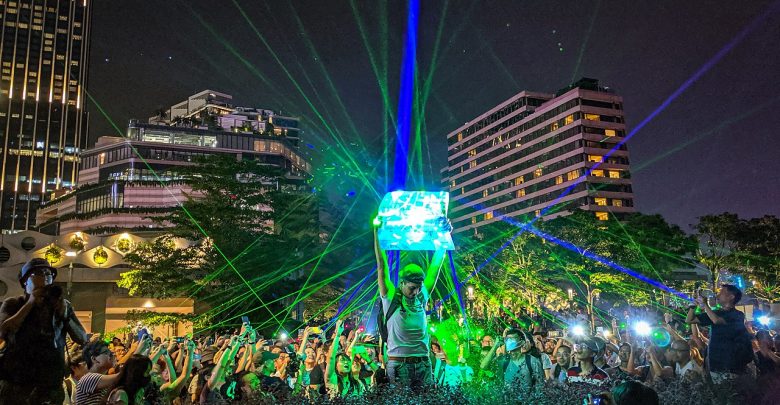 Despite the Hong Kong Chief Executive announcing that the controversial extradition bill would be withdrawn, protests across Hong Kong rage on. Demonstrators are now demanding further reforms to the government and police systems. 
The Controversial Extradition Bill Repealed
Hong Kong Chief Executive Carrie Lam announced via video message that she would officially withdraw the bill. Should it have passed into law, it would have meant that alleged criminals would be deported to mainland China. 
The bill caused widespread protests across Hong Kong, starting with a demonstration on June 6 with over a million Hong Kong citizens taking to the streets. Other large demonstrations have been held since, with the police occasionally having to resort to using force through water cannons and tear gas. 
Hong Kong is considered to be a "special legislative region" of China, which means that it has its own government, even though it is still under Chinese control. The state enjoys total freedom of worship and evangelization, while the mainland has a long history of abusing and persecuting Christians. 
Many Christians in Hong Kong were afraid that the bill would give China a way to tighten their grip on the freedom of religion in Hong Kong, as well as giving them a way to persecute the people in Hong Kong who continue to support Christians in mainland China. 
Hong Kong is only 8% Catholic but, given the overall population, this still represents over half a million people. 
Why the Protests Have Not Stopped 
The protesters are not only angry at the bill but also at the government and police as a whole.  There has been a lot of coverage of how the police have responded to protests, including their usage of tear gas and water cannons on nonviolent protesters. 
The protesters have made five demands to the government, only one of which – the withdrawal of the bill – has been complied with. The other demands include the immediate resignation of Lam; an independent inquiry into police brutality; the immediate release of arrested protesters (around 1,200 people); and an expansion of democratic freedoms – chief among which is universal suffrage. The chief executive for Hong Kong is not elected by the people, but rather by a 1,200 member election committee. 
That these demands haven't been met is one reason that the protests continue. Hong Kong citizens consider the withdrawal of the bill "too little, too late." They still have other demands and will keep fighting for them.