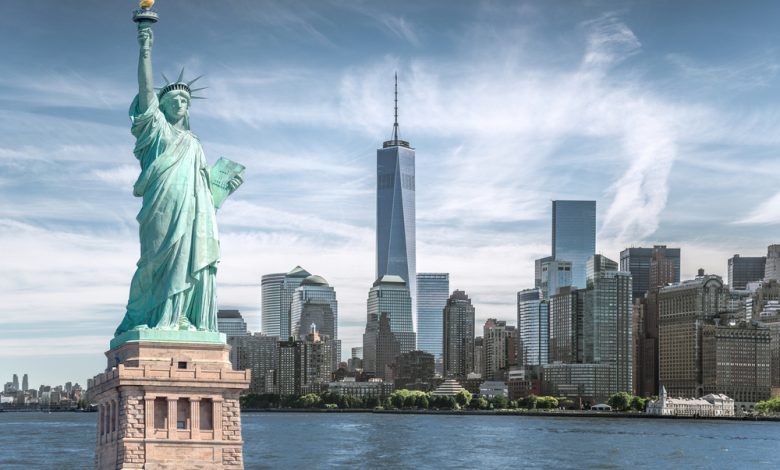 The daily headlines, the endless scandals, fascinations with Neo-Nazis and now new majorities in Albany and DC make republicans question whether or not to stay within the party.
Multiple times a day, for a very long time, I am contacted by friends and strangers to solve the most important political mystery plaguing the NYSGOP and many other state and local leadership, "Why should I register as a Republican?"
It is getting harder as a Republican and a Jew to come up with convincing arguments to potential donors, voters and activists. After all, Trump didn't lose the election.  Complacent local leadership with patronage jobs at the board of elections did.
Today, the very first headline I read was that the Niagara GOP keeps hiring disgraced GOPers.  Newsday on Long Island has regular articles about the multiple investigations ongoing in GOP circles.  If the Nassau GOP is not making headlines of potential corruption, it's making news about nepotism for jobs and questionable salaries for staff, and it is not the only county where jobs are given to family members and those with ties to chairs.
Then we have the "Republican" groups.  The average voter sees a social media post or a video of someone fighting Mayor de Blasio or Governor Cuomo or supporting law enforcement and thinks that they are representing the GOP.  Some of them are, but some of them aren't.
If we have learned anything from the January 6th Capitol gatherings, we learned that while many supporters of President Trump are hard working people concerned about saving our constitutional rights and international superpower leadership, there is a minority, but still too many, that support hate—racism and anti-Semitism.
Many New Yorkers, especially Jewish Republicans are shocked to learn this.  However, people like the Queens GOP Chairwoman have been distancing themselves from clubs like the Whitestone Republican Club, the Queens Village Republican Club and the Rockaway Republican Club who have invited guests that represent the Lyndon LaRouche PAC and Proud Boys.  Who can forget when then candidate Vickie Paladino walked in Queens door-to-door with a supporter, Jovi Val, who burned the Israeli flag and called Hitler a "great man" in September, 2018?
Worse yet, Vickie Paladino has been an invited guest and supported by groups in Brooklyn, Manhattan and on Long Island.
According to an email sent to members of the JCRC Long Island:
"Jewish Organizations Slam Antisemitic and Hate Filled Posts of Oceanside Sanitation Commissioner
We are outraged at the hateful social media posts made by Oceanside Sanitation Commissioner Ryan Hemsley, which include the denigration of victims of the Nazi Holocaust, antisemitism, white supremacy, ableism, and anti-black, anti-Muslim, misogynistic, and homophobic sentiments. No one posting such harmful and hateful thoughts should be representing New Yorkers in any public office. To compound the situation, Commissioner Hemsley issued what can only be regarded as a disingenuous apology after he was caught in a lie, having originally denied responsibility for the hateful posts. The citizens of Oceanside deserve better than to be represented by someone who propagates so much hate against others. Therefore, we ask Commissioner Hemsley to resign from his public post immediately and allow for someone else to represent the good people of Oceanside--someone who will restore decency and public trust and will work not to sow division but rather to bring our communities together during these extremely trying times.
AJC Long Island
Jewish Community Relations Council of Long Island
Holocaust Memorial & Tolerance Center of Nassau County
Simon Wiesenthal Center
StandWithUs"
In Nassau County, there are multiple important races in 2021.  Can we justify supporting the Republican candidates, especially when those in office, who appointed the person in question?
Who runs the NYSGOP?
Ask the average person who is the chairman of the New York State GOP?  Ask the same voter who is their county chair?  Who are the committee members who represent your community?  Do you know what groups are legitimate groups or which ones were created by self-serving people profiting by gullible followers?
Here lies the problem.  A potential voter has no idea who these people are and those in the positions aforementioned take advantage of that.  Voters on Election Day see Republicans or Conservatives and automatically think OK.
Others are republicans whose views connect to the GOP but register as Democrats because they feel Democrats win and Republicans lose.  Democratic primaries count and Republican primaries don't.  We are seeing this for the City Council races.  Honestly, I see many Republicans and Conservatives supporting a candidate like Heshy Tischler in Brooklyn, and I won't have enough to convince them to support a GOP candidate.
This week, Politico reported that one of the leading Republican New York voices,  John Catsimatidis, mulls Democratic mayoral run as NYC Republicans weigh a post-Trump era.  The mogul, an avid contributor to republican candidates, is very influential.  Within days of this story, an organization called Be Counted NYC sent text messages to registered Republicans claiming this:  The only way to have a say in the election that will likely choose the next Mayor of New York is by making sure you are registered with the Democratic Party before February 14.
Where is our leadership?  How do we expect any challenges for victory in 2021 and 2022 with silence, with no guidance and with new voices and future leaders being embraced by the Democrats?
The new Republican voter in New York does not remember Al D'Amato or George Pataki.  They care about living safely and healthily in New York and that "All Lives Matter."
They won't support lifelong elected officials in Albany and Washington anymore.  They will stand with President Trump's policy successes.  Most, won't stand with the haters.
There is hate on both sides of the aisle.  The left embraces it.  That will be their downfall, IF, we are smart enough to distance ourselves from it.  When has there been one piece of legislation censuring the actions of "The Squad?"
New York is a mess.  We need real Republican leadership NOW.  Stop giving us recycled candidates.  Stop rehiring political strategists who keep losing.  Would you go back to a doctor that misdiagnosis you?  Stop sending endless emails for money.  Start proving you deserve loyal followers.  I am only saying in public what everyone is talking about among friends.
Let's be clear, President Donald Trump started a movement that millions of decent people, including myself, admire and will continue
No country or state can survive one party rule.  So, NYSGOP, are you worth resuscitation?