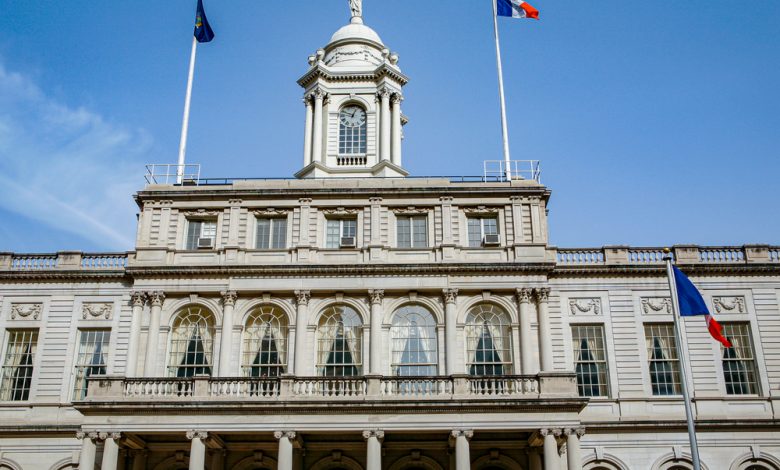 Pepitone is a name of New York like Mantle, Seaver and Trump.
New Yorkers, particularly Jews in the five boroughs, are overwhelmingly not united with their political party's choices for candidate for mayor.
Meet Bill Pepitone, nephew of former Yankee Joe Pepitone. Pepitone is a former NYPD officer with ideas to bring New York City back from the "brink." The 53-year-old is running on the Conservative Party line, which means everyone can vote for him in the November general election.
Can Bill Pepitone Win the NYC Mayoral Election?
It's up to you, New York.  In a city that never sleeps and has crime, homelessness and scandals making headlines, stranger things can happen than a third party candidate making a home run on Election Day.
According to Pepitone, "I don't believe there are any favorites. Those running come with a lot of baggage."  He adds, based on the fact that my party did not endorse the Republican choices and that the Democrats are not united on one candidate, we can make a difference this year. Also, record numbers from both parties changed their registration to the Conservative Party.
Bill Pepitone on "America First" Values and Issues
Pepitone is the only Pro-Trump candidate, which is crucial in regard to safety, the economy and education. He wants a return to quality-of-life as he plans an agenda to run the five boroughs.
Bill Pepitone Thinks that Blue Lives Matter
As a NYC Police Officer, he protected Jewish Orthodox residents in Williamsburg, Borough Park, Crown Heights and Midwood for 15 years. He was on the front lines for three days and nights during the 1991Crown Heights riots. He has and always will stand with our Jewish community.
"What separates my candidacy from the Republican nominee is that I wore the uniform for twenty years. I've responded to some of the most high profile incidents in our city's history, from the Crown Heights riots in August of 1991 to the terrorist attacks of February 26th, 1993 and September 11th, 2001. I served on Search and Rescue and Search and Recovery teams at Ground Zero. I also trained thousands of our current police officers as an NYPD Tactics Instructor. Our number one priority is public safety. In order to restore such, I am the only candidate with real law enforcement experience."
Many look at today's New York and compare it to the election of a little known prosecutor named Rudy Giuliani, looked as "America's Mayor."
"We have a unique opportunity to win the election as a Conservative in New York City by appealing to common sense voters from every party. Moderates and reasonable New Yorkers understand we need proactive policing to raise our quality of life. They want their children to have a safe education built on academics and social growth, and they believe we all deserve an opportunity to earn a living and support our families. Those issues cross party lines, and that is what we believe in," said Pepitone.
Lingering Concerns About Eric Adams' Affiliation With Nation of Islam and Black Lives Matter
Is Eric Adams, the Democratic candidate, a supporter of Louis Farrakhan?  He says today that he isn't.  But that wasn't the case in the 1990s. The Brooklyn borough president has helped paint Black Lives Matter murals around the city, and has joined marches and bike rides against racism. When Adams spoke recently about retiring in Israel, he was asked what part of Israel he would choose.  Adams said with a laugh, "In the Golan Heights."
This remark was questioned by several Jewish leaders.
Bill Pepitone is New York, like Coney Island, Arthur Avenue and Central Park. In 2010 he collaborated with his brother Joseph on the baseball fiction novel "Soul of a Yankee." His latest work, the murder/mystery/sports novel 'Ice Cold' was published in February of 2013.
He was born and raised in Brooklyn.  He is a Xaverian High School graduate. Divorced,  Pepitone is the proud father of three daughters, the oldest is in law enforcement. He is an animal lover and supporter, and misses Rambo, his beloved German Shepherd.