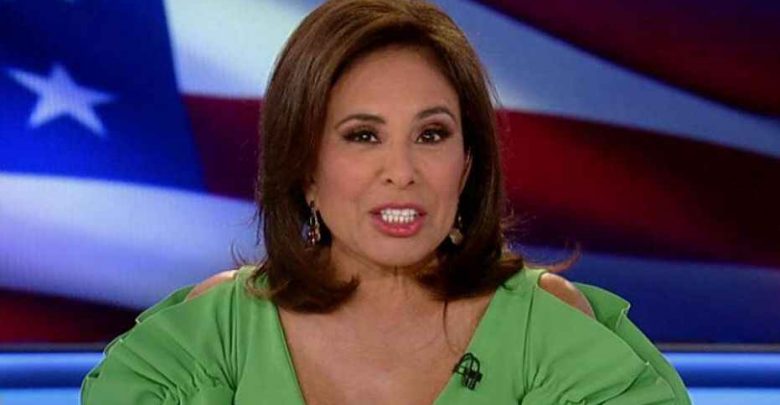 By Cindy Grosz:
It's no secret Judge Jeanine Pirro loves Israel, and Israel loves Pirro. The host of Fox News' Justice with Judge Jeanine and I met at the Embassy opening in Jerusalem, where she was the only American to interview Prime Minister Benjamin Netanyahu at that time.
Her brand new book, Radicals, Resistance, and Revenge: The Left's Plot to Remake America was literally just released. I have the honor to be only of the first journalists to interview her.
Picking up where her #1 New York Times bestseller, Liars, Leakers and Liberals, left off, Judge Jeanine Pirro of Fox's Justice with Judge Jeanine exposes the latest chapter in the unfolding liberal attack on our most basic values.
It is an easy read. Fans will recognize popular themes and "opening statement" quotes Pirro has become legendary for. She writes about appreciating democracy and freedoms.
Chapters range from: Here's My Open, Open Season on Conservatives, Now They're Getting Downright Nasty and Resisting Reality.
Pirro makes no apologies for respecting and supporting President Donald Trump. He has been a target since that day in November, 2016, when everyone "supposedly wanted Hillary Clinton to win. She points out elected officials, government staff and mainstream media figures who have spent what seems like every waking minute plotting against the 45th President, despite a great economy and keeping promises like moving the Embassy to Jerusalem, something that many promised, but didn't fulfill.
"I go through every one of them (names like Andrew McCabe and James Comey) in this book and what they're standing for. They want to give Medicare to every illegal who comes into this country and make you pay for it and then make you pay for your own Medicare, adding, "Democrats want "revenge" because "they are so angry" that they "didn't win" the 2016 presidential election."
I found this to be one of the best, and most frightening paragraphs of the book: In their effort to remake America, they are trying to banish conservatives from the public square, both online and in person, rioting at university campuses whenever a conservative is scheduled to speak. And as we approach the 2020 election, you can bet they will continue their efforts to curb the speech of anyone who disagrees with their narrative. If you are not for reparations, you are a racist. If you don't agree with any one of their beliefs, you're a racist or a fascist. Be wary. If you're a fascist in their minds, they will tell law enforcement to stand down while Antifa is allowed to attack you. The justification for their verbal and physical hatred is that you are a racist or a fascist, which they assume simply because you're a Trump supporter wearing a red MAGA hat.
Bibi and Trump- A True Friendship:
It's hard not to read this book and compare what's happening in Israel to Prime Minister Benjamin Netanyahu and President Donald J. Trump. It is hard not to compare how the progressive left and bias media are trying to rewrite history in Israel like they are in The United States. Both are leaders of democracy and both are ridiculed like no other.
Pirro Against The "Squad"
I wrote about how I felt that Judge Jeanine was suspended last spring from Fox, when she stood up for American Jews and Israel against the lies and hate of Omar, Tlaib and AOC. It's for that reason alone, every Jew and Zionist should purchase the book. We have no better friend in the media and on the record than Judge Jeanine Pirro.
Jeanine Pirro is the host of Justice with Judge Jeanine on the Fox News channel. Previously, she hosted Judge Jeanine Pirro, a syndicated court show for which she won an Emmy. In 1990, she was elected the first woman to sit on the Westchester County court bench. In 1993, she again made history as the first woman elected district attorney in Westchester. As a prosecutor, Pirro received national recognition for founding one of the nation's first domestic violence units, and has tirelessly crusaded on behalf of the silent victims of violent crime.