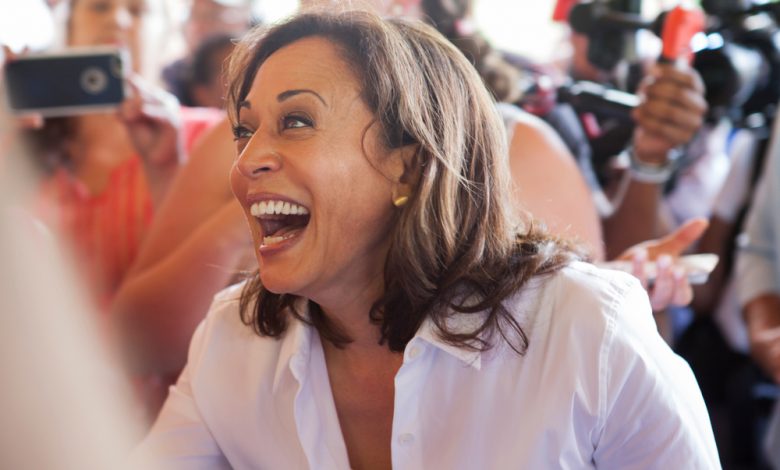 Remember around the time of the Ivanka-Jared wedding there was another wedding that had a Chuppah and a groom with a Tallis and a broken glass AND a huge Mazal Tov. The bride was Chelsea Clinton and the parents were former President Bill and former Senator Hillary.
In the 2020 presidential campaign, "Jewishness" is playing a key role in which candidate to chose for standing with Israel, fighting the rioting, violence and rising American anti-Semitism and calling out worldwide Jewish hate.
Do you think calling her "Mamala" sitting at a meal and eating chicken soup or visiting Israel and shaking hands with Jewish organization leaders and Knesset members makes someone Jewish?
I am nobody's Rabbi. I can't tell you who is Jewish or who is not. But I can share with you this. When Ivanka Trump married Jared Kushner, she converted to Judaism and together they raise Jewish children. They have no problem attending Chabads, eating kosher and sharing photos of their family baking challah or lighting Chanukah candles.
There is one major word missing from every Democratic marriage publicized, conversion. So, without the steps of conversion, those generations after will probably not consider themselves Jewish.
Jews and Politics
Let's face it. It's easy to call candidates Joe Biden and Kamala Harris the wrong pro-Jewish ticket.
Joe Biden has almost fifty, yes, 50, years of public service. We can easily research voting records. Biden can say he admired Golda Meir as a young Senator. But even as a young senator, he waived on supporting Israel. As shared in The Jewish Press:
On June 22 1982, Joe Biden was a Senator from Delaware and confronted then Israeli Prime Minister Menachem Begin during his Senate Foreign Relations committee testimony, threatening to cut off aid to Israel.
Begin forcefully responded, "Don't threaten us with cutting off your aid. It will not work. I am not a Jew with trembling knees. I am a proud Jew with 3,700 years of civilized history. Nobody came to our aid when we were dying in the gas chambers and ovens. Nobody came to our aid when we were striving to create our country. We paid for it. We fought for it. We died for it. We will stand by our principles. We will defend them. And, when necessary, we will die for them again, with or without your aid."
Senator Biden reportedly banged the table with his fist, and Begin retorted, "This desk is designed for writing, not for fists. Don't threaten us with slashing aid. Do you think that because the US lends us money it is entitled to impose on us what we must do? We are grateful for the assistance we have received, but we are not to be threatened. I am a proud Jew. Three thousand years of culture are behind me, and you will not frighten me with threats. Take note: we do not want a single soldier of yours to die for us."
Then, there is the history of the Obama-Biden administration. Biden chose Israel's enemies over America's most trusted and reliable ally in the Middle East. Anti-Semitism grew in the United States during their administration. As a result of their support for public schools that teach a bias curriculum against Judeo-Christian values, we have have a generation filled with hate, violence and a feeling of entitlement. This is resulting in the riots and socialism of today.
Biden's record like his basement videos are often confusing. He has embraced leaders of The Palestinian Authority, J Street and If Not Now in the past and future when he suited his needs. On the other hand, he claims to oppose BDS. Instead of disciplinary words against the "Squad," he embraces them and gets advice from them. Make no mistake, they will play a major part of the Biden-Harris administration if elected.
Who else embraces them? The answer is Biden's newly minted running mate Kamala Harris. Her voting record is more anti-Israel than Biden's. In her acceptance speech she embraced Black Lives Matter, an anti-Semitic group. She is perfect for Joe Biden. Both change their minds and their words about Israel depending on who is listening.
Her husband has announced that that he will be taking time off from work to campaign. I promise you, Douglas Emhoff will be used as a prop for the Jewish community
Many will fall for it? Will you?
Let them eat their cake, or rugelach, let them drink their wines from Israel (even as they admire those that want those wineries closed in the Judeo-Samaria area) and let them stand in a photo-op with an Israeli flag, while they kneel with those that burn our own American flag.
The Trump-Pence Administration has the record of being the best friend to Israel and America's Jews in our history. Their actions prove it