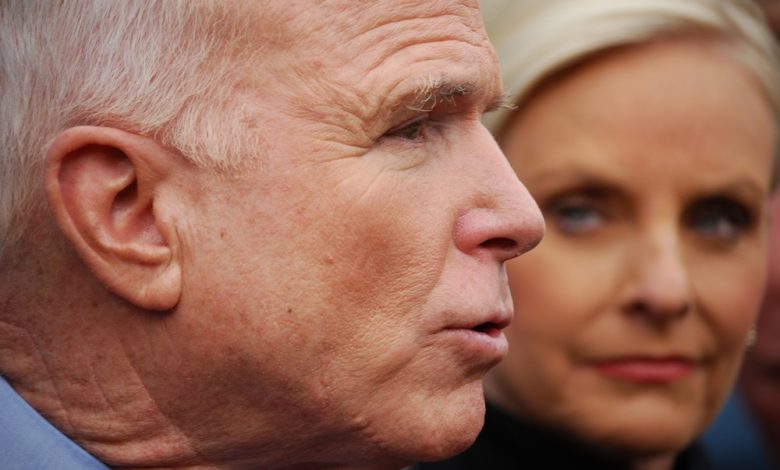 Former GOP Presidential Candidate John McCain's wife, Cindy McCain, will support Joe Biden for president.
Ever since Donald Trump disparaged the Arizona senator during his 2016 campaign, the US President has had a tense relationship with John McCain's family.
McCain Backs Biden
Regarding the relationship between the Biden's and her family, Cindy McCain said, "We've been great friends for many years, but we have a common thread in that we are Blue Star families."
McCain's support could help Biden appeal to Republicans disaffected with the GOP president and give him a decisive advantage in Arizona.
McCain stated the last time she voted for a Democrat was when she was 18 and she would always remain a devoted Republican.
Initially, Cindy McCain was not expected to offer her endorsement to Biden, so this is seen as a surprise by many despite the fact that the two families shared a grim bond over an aggressive cancer illness that killed Biden's son Beau three years before McCain died from the same disease.
Because of Trumps' demeaning comments about women, John McCain refused to support him or Democrat Hillary Clinton in 2016, saying that "It's not pleasant for me to renounce the nominee of my party."
During the same campaign, Trump said that McCain was "not a war hero" and he liked people who weren't captured. Later, McCain angered Trump with his dramatic thumbs-down vote against repealing Obama's health care law.
As a result of all the public animosity over a period of several years, President Trump was not invited to John McCain's funeral.