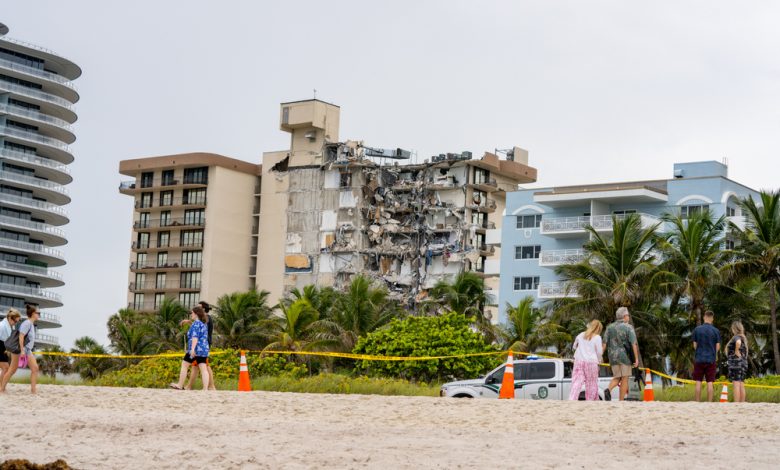 A Miami firefighter who was working at the site of last week's condo collapse in Florida was part of a crew of search workers who found the remains of his own daughter yesterday, officials said Friday.
The grieving father wrapped the seven-year-old victim of the Champlain Tower collapse last week in his jacket and placed a small American flag on the gurney, according to WPLG-TV. The girl's uncle was also among the rescuers.
The discovery occurred on Thursday night. Both the identities of the young victim of the collapse and her dad have been withheld by officials.
A row of police officers and firefighters lined up near the construction site as the father, brother and other rescue workers retrieved bodies from the pile, WPLG said.
Speaking at a briefing about the girl's death, Florida Governor Ron DeSantis said, "These are tough things" that workers have to deal with.
"Obviously we focus on the families and rightfully so, but our folks have gone through a lot that are out there," the governor added.
Rescue efforts resumed late Thursday after being interrupted for most of the day due to concerns about the stability of the rest of the structure.
The discovery of the two victims has brought the official death toll to 20, with 128 people still missing.