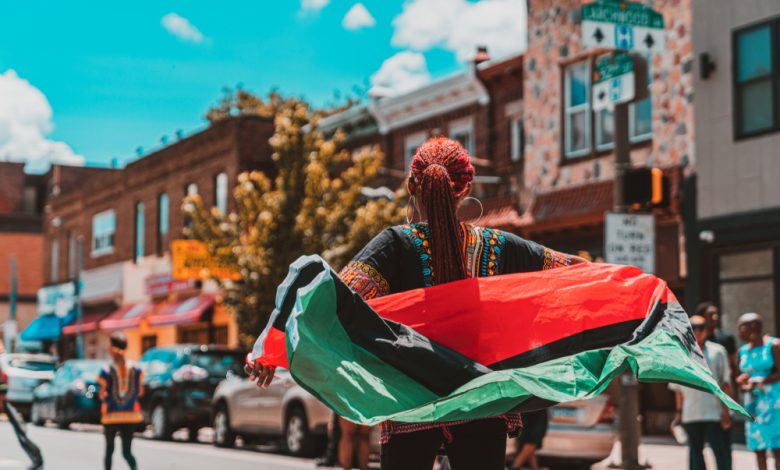 America will soon have a new federal holiday commemorating the end of slavery.
Congress voted 415-14 on Wednesday to make Juneteenth, or June 19th, America's 12th federal holiday. The bill will now go to President Joe Biden, and he is expected to sign it into law.
Juneteenth, which is also known as Freedom Day, Jubilee Day, Liberation Day, or Emancipation Day, is a holiday celebrating the emancipation of former slaves in the United States. It Originated in Texas, it is now celebrated every year on the 19th of June in the United States. It Specifically commemorates Union army general Gordon Granger announcing the federal order read in Galveston, Texas, on June 19, 1865, that all slaves in the state of Texas were freed.
President Abraham Lincoln's famous Executive Order, the Emancipation Proclamation, had outlawed slavery almost two and a half years earlier. Texas had a low number of Union troops after the Civil War ended and enforcement of antislavery laws there had been inconsistent before Granger's announcement. Although Juneteenth is thought my many to be a celebration of the end of slavery in the United States, it was still legal and practiced in two states (Delaware and Kentucky) until December 6, 1865, the Thirteenth Amendment was ratified.
Celebrations of Juneteenth started in 1866, in churches in Texas. It eventually spread across the South and popularized in the 1920s and 1930s. During the Civil Rights movement in the 1960s, it was temporarily forgotten but regrew in popularity again in the 1970s as it focused on African American freedom and arts. Nowadays, Juneteenth is celebrated in most major cities across the United States.
Some Juneteenth traditions include the public reading of the Emancipation Proclamation, as well as the performance of traditional songs like as "Swing Low, Sweet Chariot" and "Lift Every Voice and Sing", and the reading of classics penned by famous Black writers like as Ralph Ellison and Maya Angelou.
Celebrations of the holiday also include street fairs, cookouts, park parties, historical reenactments, and Miss Juneteenth contests. The Mascogos, who are descendants of Black Seminoles and escaped from U.S. slavery in 1852 before settling in Mexico, also celebrate Juneteenth.
The First official recognition of Juneteenth cane in the 1970s, as the Texas Legislature declared Juneteenth a "holiday of significance, particularly to the blacks of Texas." Texas was the first state to establish Juneteenth as a state holiday as the law passed through the Texas Legislature in 1979 and was officially made a holiday on January 1, 1980. By the late 1980s, there were major celebrations of Juneteenth in California, Illinois, Wisconsin, Georgia, and Washington, D.C.
The first piece of legislation to recognize "Juneteenth Independence Day" nationally was introduced in the U.S. House of Representatives in 1996 and In 1997, Congress recognized the day through a Senate Resolution and House Joint Resolution. Recently, Activists have been pushing Congress to recognize Juneteenth as a national holiday. Organizations like the National Juneteenth Observance Foundation are hoping Congressional designates Juneteenth as a national holiday.
Since the 1990s, the holiday has grown in popularity in African-American communities and gotten more mainstream attention in the US. 1991 saw an exhibition by the Anacostia Museum (part of the Smithsonian Institution) called "Juneteenth '91, Freedom Revisited." While 1994 saw a group of community leaders gathered at Christian Unity Baptist Church in New Orleans working towards greater national recognition of Juneteenth. In 1999, a novel by Ralph Ellison named Juneteenth was published, which increased the attention given to the holiday. Now as of 2021, due to the great work of Juneteenth activists, Juneteeth has grown into a worldwide celebration and will soon be an official national holiday celebration in the United States.