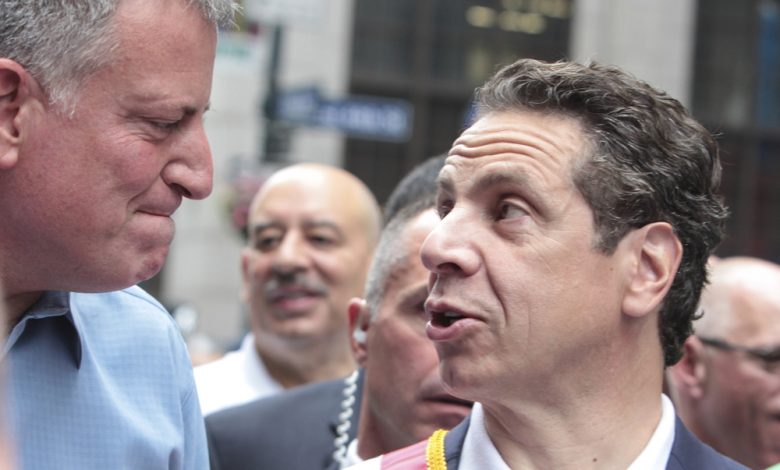 Gov. Andrew Cuomo and New York City Mayor Bill de Blasio are trading shots over social distancing measures amid the continuing COVID-19 pandemic.
Lack of Social Distancing in America's Most Populous City
"We must balance safety with people's need to reopen their businesses," a City Hall spokeswoman said in an e-mail, as NYC Mayor Bill de Blasio fires back at Gov. Cuomo by saying that imprisoning people or taking away their livelihoods is not the answer.
Gov. Cuomo said earlier that he would close down Manhattan and the Hamptons on Long Island over Coronavirus concerns, saying that the "local governments" weren't doing enough to properly enforce social distancing and wearing masks.
"We are not going back to that dark place," Cuomo said, highlighting the pandemic's peak in the state, during which nearly 800 people died in a single day to the disease. The governor added that there are plenty of videos of residents violating the guidelines, and that there is not enough enforcement, which could lead to a "roll back" on the reopening of "those areas."
New York City went into Phase One of reopening last week, while Long Island is already on Phase Two. The City Hall rep said that since March, de Blasio's office has been aggressively promoting state guidelines aimed at limiting the spread of COVID-19.
The rep wrote that the actions include aggressively reaching out to restaurants and bars to make sure they are aware of the "relevant PAUSE guidance," as well as distributing "Take Out, Don't Hang Out" posters for businesses to display. She added that social distancing ambassadors have been on the move, giving out face coverings and dispersing large groups, as well as reminding residents about social distancing and helping out local businesses – mainly bars – with crowd/line management.