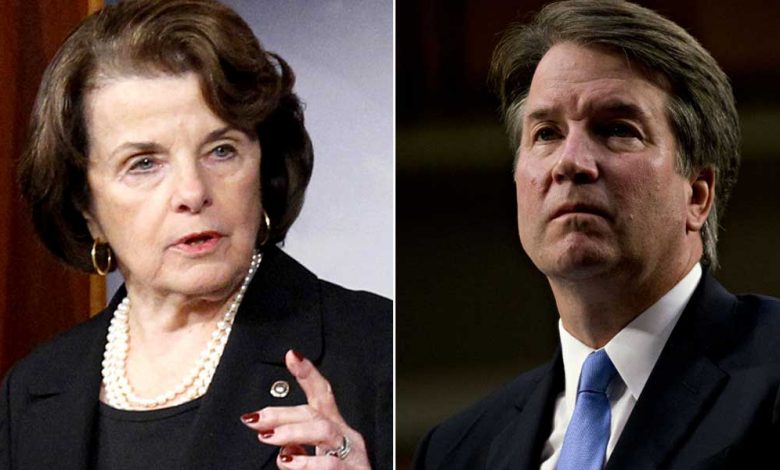 Sen. Dianne Feinstein is leaving her post at the Senate Judiciary Panel. On Monday, the Democrat stated that after leading the Committee for 4 years, "I will not seek the chairmanship or ranking member position in the next Congress."  
Sen. Feinstein also added that in the next Congress, she plans to focus on "two existential threats – wildfire and drought," in California. 
After hearing the news, Illinois Sen. Dick Durbin said he intends to apply for Feinstein's post on the 117th Congress and that after serving on the Judiciary Committee for 22 years, he is "its most senior member who does not currently serve atop another Senate Committee." 
Sen. Dianne Feinstein (87) was criticized over her treatment of Amy Coney Barrett's confirmation and put an end to the controversial hearings by Lindsey Graham's appointment to the Republican Committee seat.
According to Demand Justice's executive director, Brian Fallon, Dianne Feinstein had "undercut Democrats' position," and the reproductive rights group Naral Pro-Choice America called the Senator "wildly out of step with the American people."
Sen. Feinstein provoked a backlash by previously questioning Barrett's religion due to her abortion opposition, which Republicans took as an offense to the Catholic faith.
After Dianne Feinstein announced her plans to keep serving the Senate, the Senate Democratic leader Chuck Schumer expressed his gratitude "for Senator Feinstein's leadership and contributions to our caucus and country."