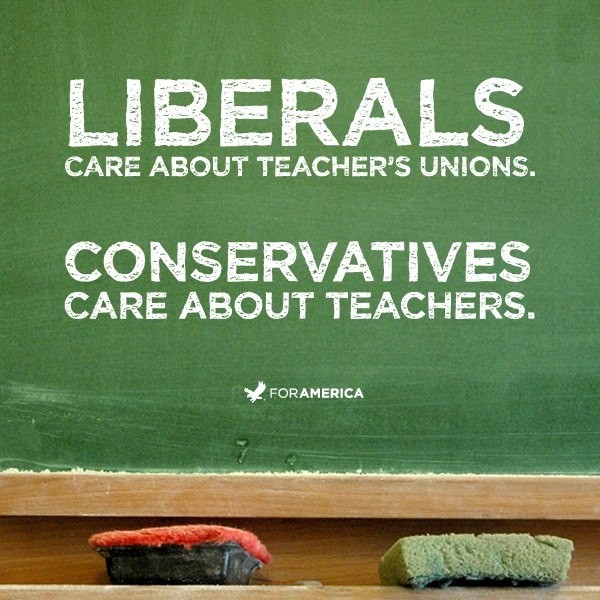 America
Democrats Are Destroying Our Schools
Goodbye Felicia, I Mean Farina
And It's Not Such A Beautiful Day In The Neighborhood Despite the fact that Carmen Farina Thinks It Is
By Cindy Grosz
New York City School Chancellor and the head of the New York City Department of Education, Carmen Farina, is retiring in 2018. Her appointment, in 2013, by Progressive, Democrat Mayor Bill DeBlasio, was supposed to bring everything wonderful back to urban schools because she was within the system for decades.  She was the first Chancellor to have had schools supervision training and experience since Board of Education chancellor Rudy Crew, under the Giuliani administration.   Because of her knowledge, she was considered by many as the "cure" for city public schools. Fariña was a teacher, principal, superintendent, and the Deputy Chancellor of Teaching and Learning from 2004 to 2006. She oversaw expansions of Pre-K and Saturday programs. She worked well with union leadership, city government officials, and was a woman and Hispanic.
As leader of the country's largest school system,  she announced her retirement at a standing room only press conference.  She proudly "pat herself on the back" claiming she "brought back dignity to teaching, joy to learning and trust to the system."
Who Is Farina Kidding?
Schools led by her in the five boroughs are under constant scrutiny for grade fixing, tampering with violence reporting and a false claim that "rubber rooms" don't exist. There is still a lack of students graduating with an ability to perform on level in colleges and in the workforce.
According to reports in The New York Post, "Grade-fixing is alive and well in NYC schools as administrators come up with tricky new ways to inflate their graduation rates — and few of the hundreds of cheating complaints ever get investigated.
Last summer, a scandal erupted at the Secondary School for Journalism in Brooklyn when a student who had cut a required English class dozens of times and got the lowest failing grade, a 45, walked on stage in a white cap and gown to get his diploma — even after a whistle-blowing teacher cried foul."
This NYC high school has a big grade-fixing problem | New ...
Grade-fixing is alive and well in NYC schools as administrators come up with tricky new ways to inflate their graduation rates — and few of the hundreds of...
Grade fixing is not limited to one borough, one grade or way of hiding success/failure ratios.
The New York Daily News called out Fariña when ignoring for over a year the massive grade fixing scandal at John Dewey High School in Brooklyn?
This NYC high school has a big grade-fixing problem | New ...
Grade-fixing is alive and well in NYC schools as administrators come up with tricky new ways to inflate their graduation rates — and few of the hundreds of...
"Teachers there began registering complaints in February 2014 that their administrators were creating phantom classes for failing students and secretly inflating grades to boost the school's official graduation rate.
Eight teachers gave testimony to the School District's Office of Special Investigations about the bogus scheme. Some claimed their names were attached to courses they never taught, others that they were ordered to instruct and grade students in subjects for which they had no state license." The teachers provided investigators hard evidence: copies of faculty rosters, individual student schedules, internal emails, even audio tapes of conversations with superiors."
Last July, NYC Comptroller, Scott Stringer, concluded in an audit that contracts over $101 million were awarded to NYC Leadership Academy to train administrators and coaches never accounted where and how monies were spent. The Comptroller's report feared questionable fraud in districts affecting minority families most.
DOE fails to track payments in $101M 'leadership' contracts ...
New York Post. latest in metro ... a bombshell audit by City Comptroller Scott Stringer charges. ... Its "leadership coaches," mostly retired principals, ...
Fights And Weapons
The public watches television ads and press conferences featuring Mayor DeBlasio advising to report what you see. Teachers are contractually required to report acts of violations to discipline codes. Yet, in truth, the practice of "Turn and Ignore" seems commonplace.
Gregory Floyd, president of Teamsters Local 237, which represents the school safety agents says his members are being encouraged by the de Blasio administration to hand out warnings to student trouble makers in lieu of arrests and summonses. The agents are intimidated into not reporting these fights back to their union.
"The Mayor seems content to say crime in school is going down when he knows it's not true," Floyd said. "And this is a cover-up and he's told the parents that schools are safe."
Chaz's School Daze: Safe Schools? Yeah Right! - Part 3.
The NYCDOE doesn't track bullying when parents request emergency transfers.  This became public  knowledge during ongoing legal battle in 2016.
Parents Sue NYC Education Department Over Violence in Schools ...
New York City parents have filed a class-action lawsuit against the New York City ... Parents Sue NYC Education Department ... Families for Excellent Schools ...
Who Could Forget The Day Farina Played Mr. Rogers?
Mr. Rogers, for those who don't know was a character on a television show that lived in a "perfect" neighborhood.  The show's opening theme had the lyrics, "It's A Beautiful Day In The Neighborhood."
It's wasn't a beautiful day when a Nor'easter hit New York and Carmen Farina defended her choice to keep schools open despite complaints from parents.  She had no regard for transporting students, educators and teachers safely from borough to borough, where conditions on roads changed as winds blew and flakes fell.
Carmen Farina
Clueless schools chief: 'It's a beautiful day' | New York Post
Schools Chancellor Carmen Farina cluelessly defended the decision to keep schools open during Thursday's lethal Nor'easter – incredibly saying "it's a...
So long, farewell, we hate to see you go --- except Mayor DeBlasio, on a professional high after a huge reelection victory, will never chose the best chancellor that benefits all students.
"Education is a nonpartisan issue that needs bipartisan support and is paid for with your tax dollars"
Cindy Grosz is a education activist.  She is a regular contributor to multiple media outlets including Reactionary Times.  She is Founder of  Grassroots For Victory 2018.