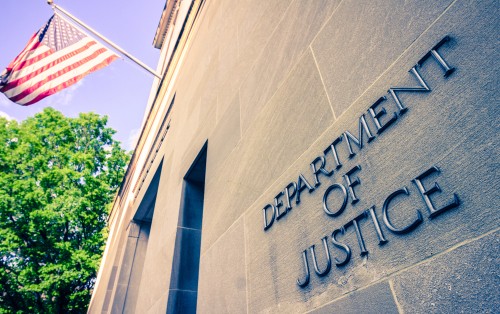 Court documents revealed the DOJ investigated a "secret lobbying scheme" that offered money to people connected to the White House in return for presidential pardons. At this point, the names of the investigated individuals remain unknown.
According to the filing released on Tuesday, two defendants were accused of participating in a "bribery for pardon scheme" and obtaining "a pardon or reprieve of a sentence" without complying with the Lobbying Disclosure Act registration requirement while acting as "lobbyists to senior White House officials."
An official at the DOJ told Fox News that at this point, "No government official was or is currently a subject or target of the investigation disclosed in this filing." 
Back in August, federal prosecutors asked District Judge Beryl Howell to inspect the email correspondence between the two defendants. The judge ruled that the emails were not confidential and could be taken into account during the investigation.
To isolate the confidential data that prosecutors cannot use in court, the government authorities confiscated "over fifty digital media devices, including iPhones, iPads, laptops, thumb drives, and computer and external hard drives."